PHOTO CREDIT: Jessica Rose Photography
Flowers! Such a beautiful addition to a wedding! But likely if you are a bride-to-be, you are looking longingly at the gorgeous arrangements splashed all over Pinterest and wondering how you can get that look without breaking the bank. Maybe you are wondering if you should hire a florist and make things easy for yourself? Or maybe you are considering doing your own flowers but are wondering if the added stress will really be worth the money saved?
Today we bring you the start of several posts about florals. Since there is not just one way to do wedding flowers, we communicated with three different ladies who have experience working with flowers and weddings. They each bring a little different perspective, and we hope that this will help you make the best decision for you and your wedding!
Our first guest is Donna Peachy of Farmhouse Florals. Donna has experience growing and arranging flowers for weddings and other events, but is currently not in the business because of her role as a busy mom of four young boys.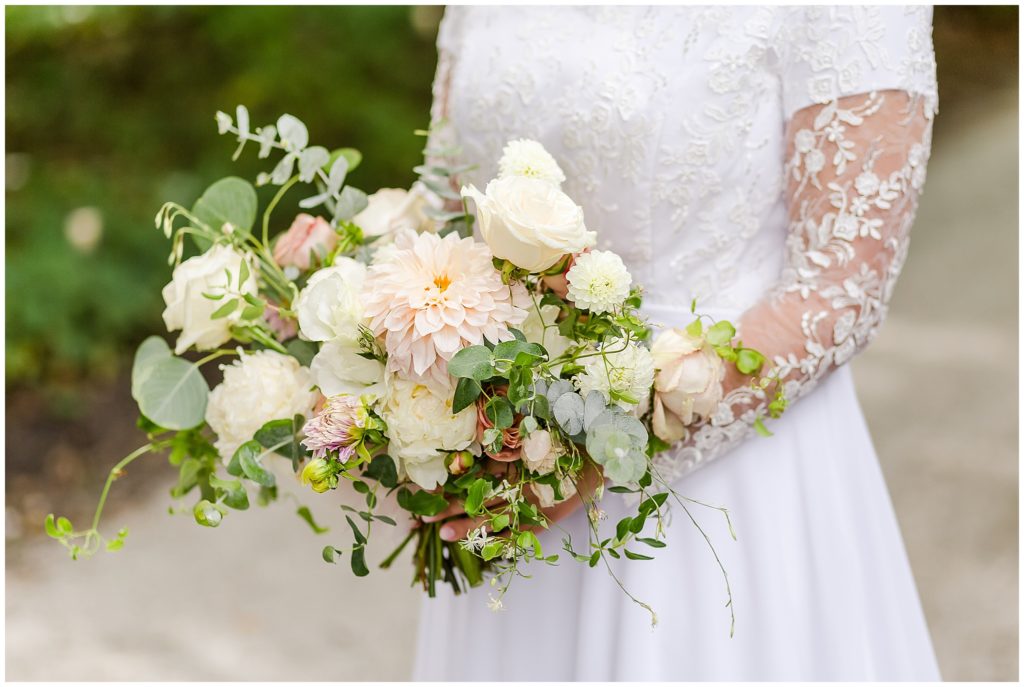 PHOTO CREDIT: Western Iris Photography
What are the pros/cons to hiring a florist?
Designing, ordering and arranging wedding flowers is a huge task. If a bride's bouquets and centerpieces are fairly simple (think a grouping of garden roses, with greens and maybe a few sprigs of snapdragons), then DIY is maybe a good option, at least if the bride enjoys florals or has family/friends who WANT to do that for her. But if the bouquets and centerpieces are more textured or elaborate, the time required to calculate amounts and then to arrange for a cohesive look is a big commitment. For the weddings I have done, I plan usually half of Thursday and all day Friday for arranging and delivery, with two helpers. And before I ever started arranging, at least four hours on Wednesday is spent processing the flowers. I am able to buy flowers wholesale because of my business license, but generally speaking, the typical bride doesn't have that option. Even ordering bulk from Sams, Fifty Flowers, similar online vendors is overpaying.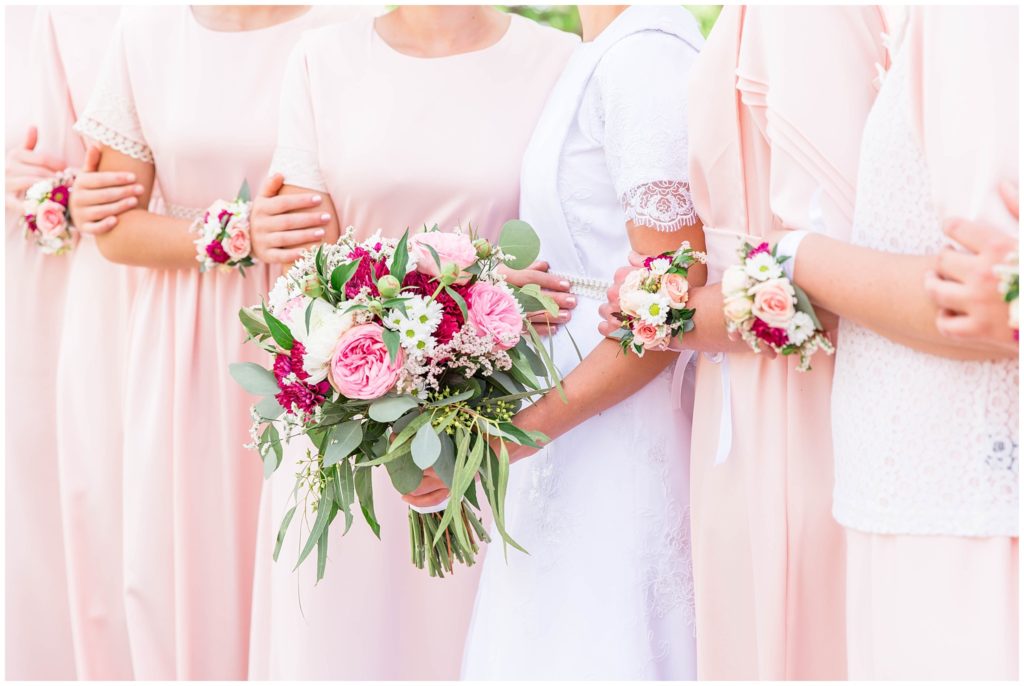 PHOTO CREDIT: Kari B. Photography
Another pro to hiring a florist is that she/he has an eye for colors and styles that work well together. Most people would think "zinnia?!, no way!",but if paired well in color and style, they are beautiful.
If and when you meet with a florist, don't go alone. Have someone with to help ask questions, think of things you might have forgotten, etc.
I would also mention that the arrangements and designs plastered all over Pinterest cost money. Don't expect to have a lush garden vibe on a $500-$1000 floral budget.
This blog post by Root Design Company has a lot of really helpful advice about DIY vs. hiring a florist, including a flowchart to help you decide whether DIY is right for you.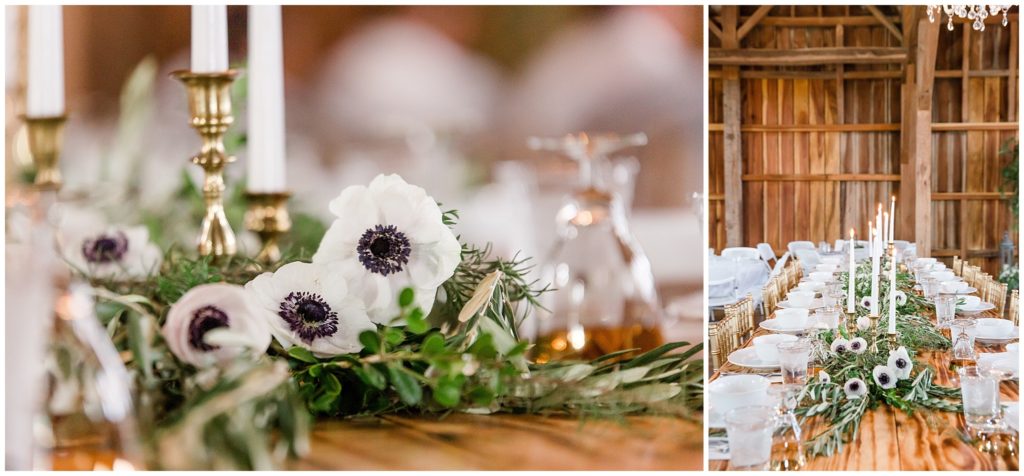 PHOTO CREDIT: Jessica Rose Photography
What advice would you give brides to keep costs down yet have lovely flowers?
My first advice for cost saving is to think seasonal. Peonies and ranunculus in the fall will cost significantly more than the same flowers in the spring. Next, I would suggest to think local. There are many roadside flower stands and I have asked for specific flowers for arrangements before. Obviously, there might be a limit because it may not be a large garden, but its worth considering. In that vein also, consider growing a majority of filler flowers (zinnias, snapdragons, basils, amaranths, rudbeckias, etc) to expand the budget for more showy flowers. If you do grow some flowers, you will need to plan carefully for length until harvest to make sure what you plant grows and is in bloom at the right time. Foraging for greens is also a way to keep costs down.
It would be hard to list all the flowers and greens that hold up well. The key is usually in how the flowers are first processed and then stored until they are being used.
Stay tuned for Part 2 when we will hear from a bride who loved doing her own flowers and will help you think about whether DIY flowers are right for you.