Making wedding planning
effortless
and
enjoyable
.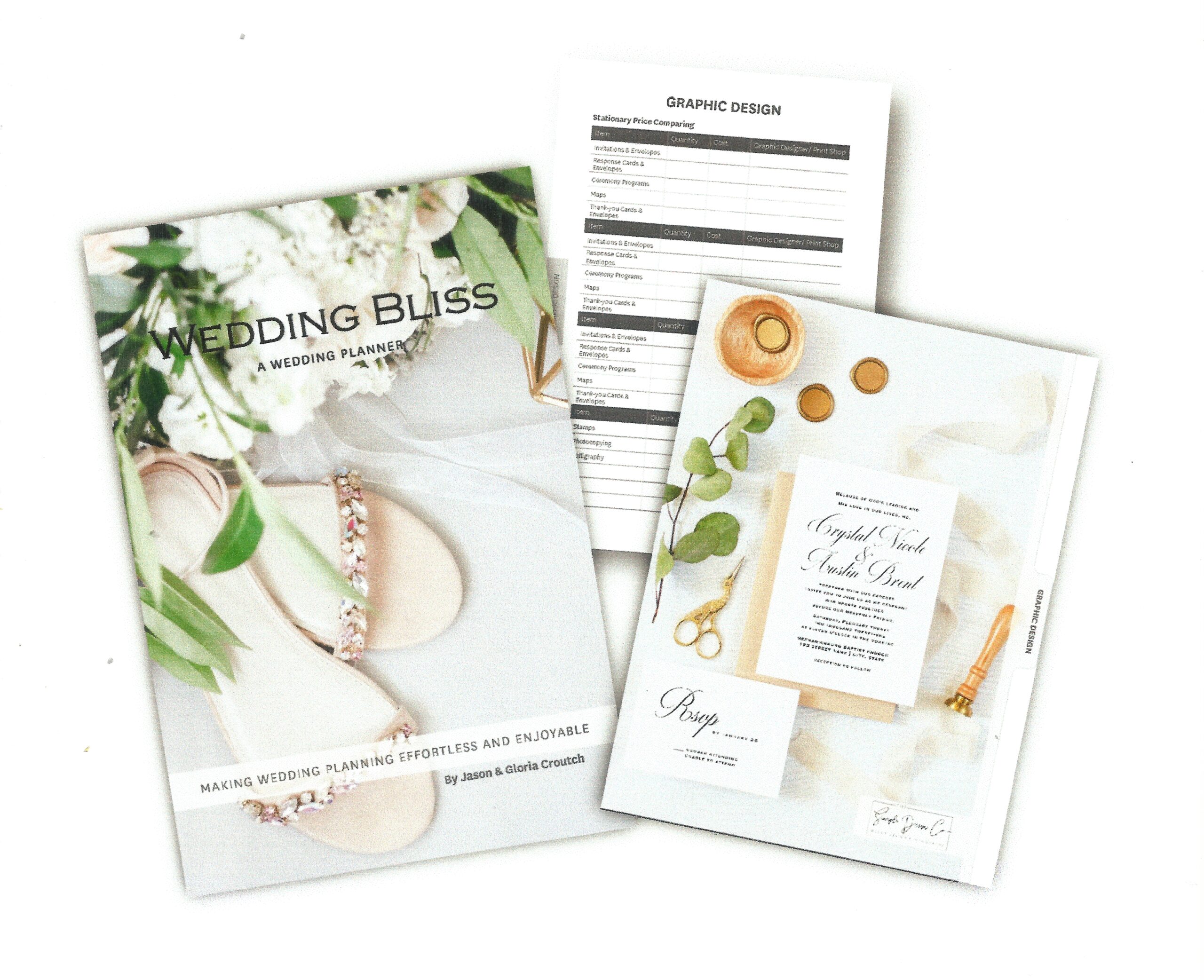 Taking the stress out of big family weddings since 2007.
 Hello and welcome! We are Jason and Gloria Croutch, a husband and wife wedding planning team that has been coordinating conservative Mennonite weddings for over 15 years. We believe in big family weddings, where friends, family, and community are coming together to create a beautiful celebration.
Our planner is designed very specifically for conservative weddings that utilize a seamstress, photographers and florists. We have a section specifically for your ceremony and reception coordinators, and so much more. We expect large guest lists, provide space for a variety of music types, and will help you to create a practical timeline that will have you well prepared for the events of your big day!
Check out our Vendors page to search a variety of wedding vendors all across the United States. Including Photographers, Videographers, Ceremony and Reception Coordinators, Florists, and much more!
Purchasing the Wedding Bliss Planner will save hours of time and will give you confidence as you plan. We have checklists, time lines, ideas, and suggestions all gleaned from our experience of coordinating weddings for over 10 years.
Check Out Our Featured Vendors
Here's what our customers are saying: