PHOTO CREDIT: You and Me Photography
Part 2 of our 3 part series on florals is written from the perspective of Amber Martin, a bride who- with the help of her sisters and friends – ordered and arranged her own wedding flowers. In addition to their own weddings Amber and her sister Becca have ordered and arranged all the wedding flowers for their other 3 married siblings. Amber loves flowers, so doing her own and her siblings wedding flowers was a natural extension of who she is a person.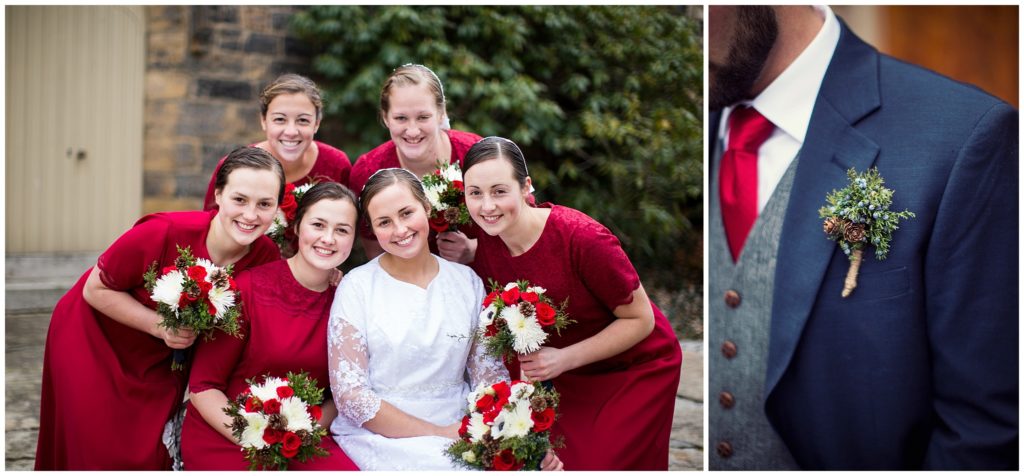 PHOTO CREDIT: You and Me Photography
What are the pros/cons to doing your own flowers?
Pros: It's fun! It's a relaxing thing to do with sister's, friends and cousins. It's cheaper.
Cons: It is last minute and must be done the day before the event.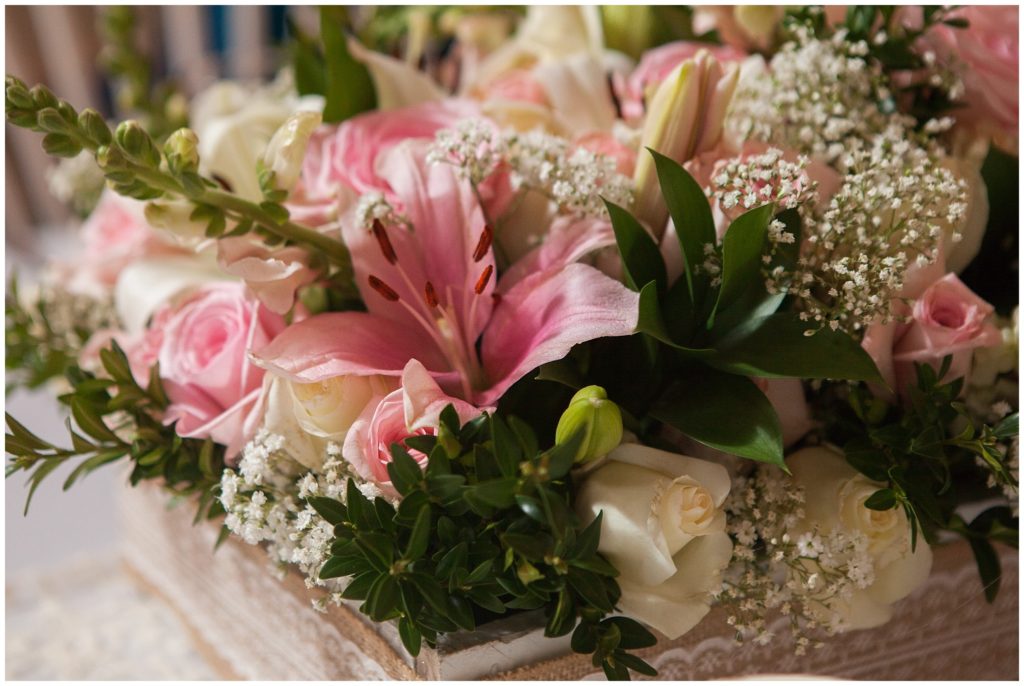 PHOTO CREDIT: Travis Tice Photography
What advice would you give brides in the areas of keeping costs down yet having lovely flowers?
Look around and see what you can get for free. Depending on the time of year greenery abounds, even in the winter! Cedar is a lovely green to add to bouquets.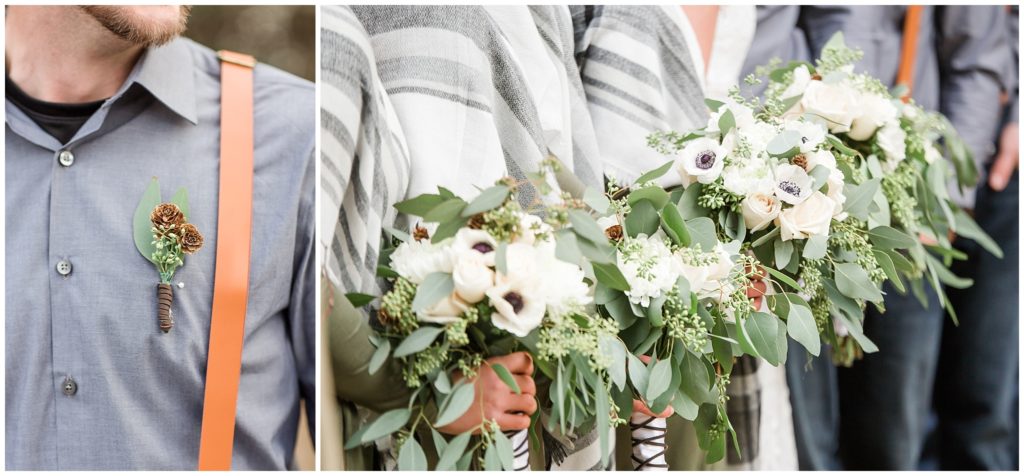 PHOTO CREDIT: Jessica Rose Photography
What types of flowers/greens hold up well in bouquets/centerpieces?
Lots do well…roses, daisies, callas, Asiatic lilies, peonies, mums, dahlias. A few of the fragile types are anemone and ranunculus and hydrangea. Hydrangea do much better if you dip the stems in alum once you have arranged them. You can use these in bouquets, but I would avoid them for corsages and boutonnieres.
Greens: eucalyptus (there are several beautiful types) ruscus, olive leaf, cedar and boxwood. Don't forget grasses and pods. Look around and see what you can forage.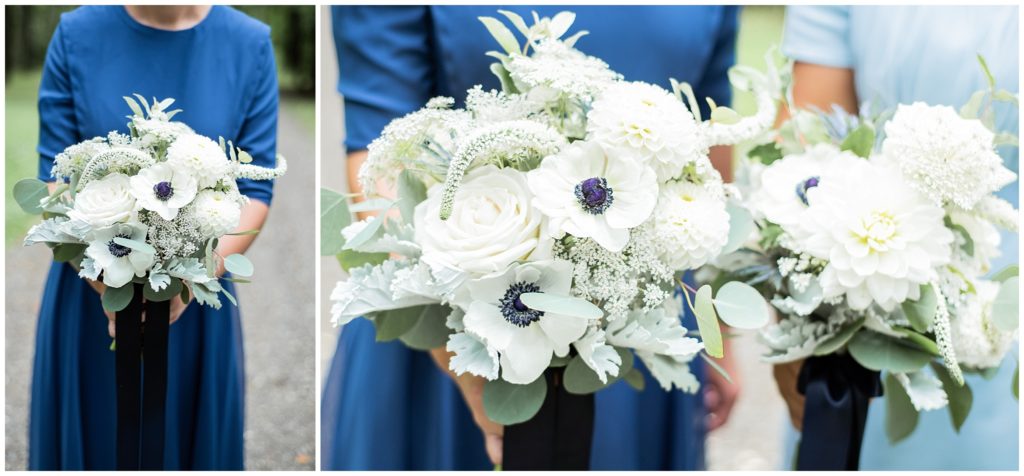 PHOTO CREDIT: Small Moments Photography
What types of flowers would you recommend that are affordable yet give the "right" look? Or what flowers can be subbed into an arrangement instead of a more expensive look-a-like?
If you love a flower use it. Only use a few of the showier ones and then use a cheaper more subtle flower for the rest. Your bouquets will still be lovely!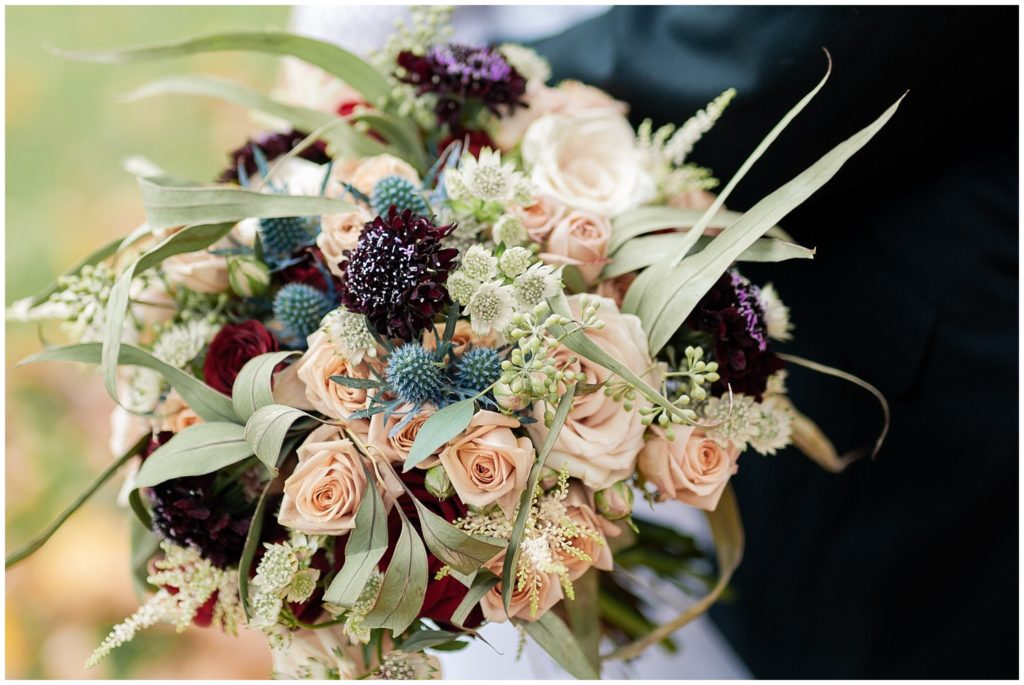 PHOTO CREDIT: Small Moments Photography
Any advice that you have for DIY floral arranging?
Search Pinterest to get an idea for the style you would like to create. Order your flowers 4 weeks in advance. Have them delivered 2 days prior to the event (some flower types should be 3 days in advance). Have buckets and water ready for them…no need to chill.
Collect needed supplies, floral wire, rubber bands (to wrap stems to maintain arrangement), ribbon (jute, leather, burlap) or whatever you want to finish the stems, glue gun and hot glue, plenty of scissors, jars, masking tape to label flowers, extra vases for random arrangements, and floral foam. You can put arrangements in all sorts of fun containers, boxes, crates, or cans. Just line with disposable aluminum baking trays and use wet floral foam.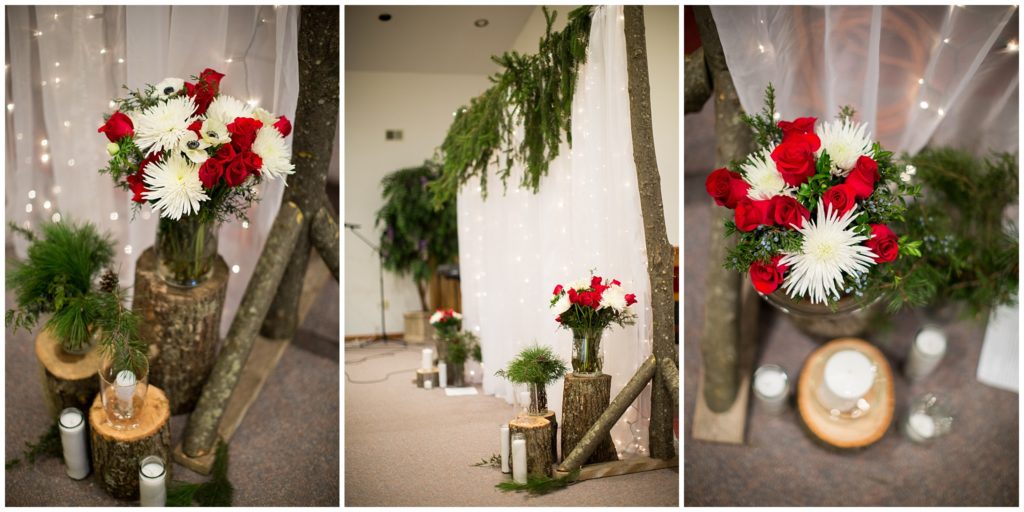 PHOTO CREDIT: You and Me Photograpy
Do you have any advice about greenery…best kinds to get, where to buy, etc…?
Sam club & Costco are very affordable. They don't have a huge color or variety selection but have good options. Globalroses.com has an enormous selection. If you have a specialty flower you love that is expensive, try ordering through a local florist. You can usually get smaller quantities that way.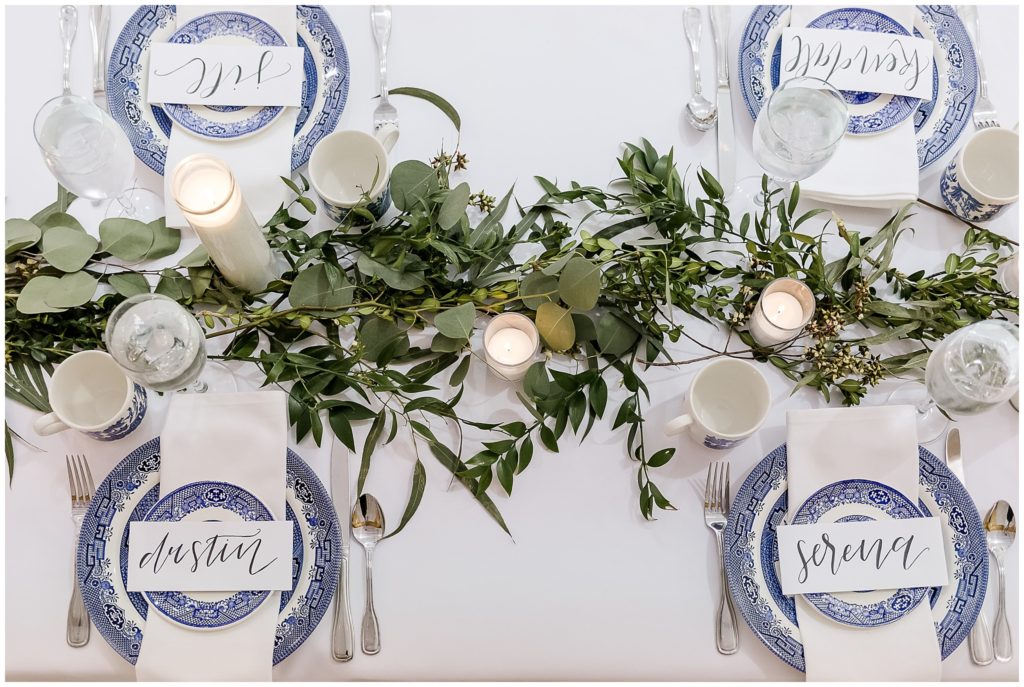 PHOTO CREDIT: Western Iris Photography
Any other tips you have?
When shopping for flowers and greenery try to get a variety of different shapes and textures. Texture goes a long way in helping create a beautiful bouquet.
Try not to get too many different shades of green for the greenery. It's good to mix textures but keep the color close.
I personally love using roses! They are beautiful and elegant and can be combined with so many other showier flowers to make a beautiful bouquet!
When using lilies, use a tissue to pluck the anthers off the stamen to prevent any pollen stains! (We learned this the hard way. 😀
If you are having a hard time when trying to perfect a bouquet, set it aside for a little and come back to it. Sometimes that helps you figure out just what it needs.
If you have bridesmaids or sisters that don't feel like they can do the arranging, they are still great help! Have them strip leaves from stems and pluck the outer petals from roses.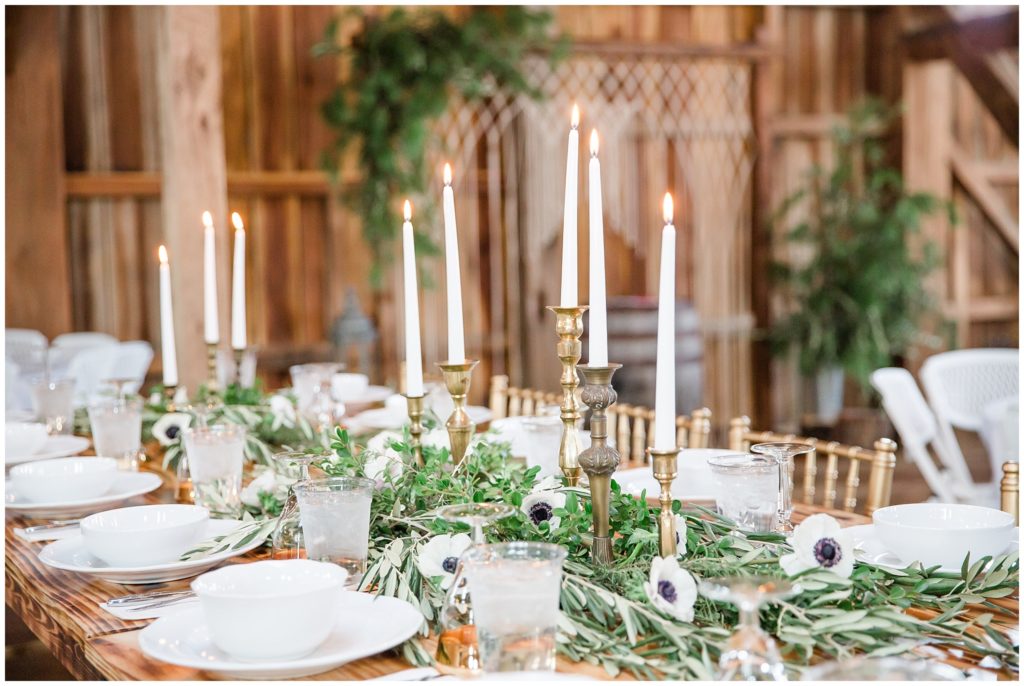 PHOTO CREDIT: Jessica Rose Photography
If you haven't read Part 1 in this series about florals you can read it HERE. Part 3 by Twila Smucker will be coming soon. Meanwhile you can go HERE to check out some of her gorgeous creations.