PHOTO CREDIT: Susie Marks Photography
Today we bring you Questions 6-10 that we asked Susie, Elisa, and Sarah. If you missed Questions 1-5 (Part 1) you can find them HERE.
6. What advice do you have for couples about what time of day to take pictures?
Sarah: It's about impossible to be practical AND take all the pictures in the perfect time of day, so the best option is to have two smaller sessions for your couple portraits: a Bride & Groom session in the morning and a quick husband and wife time in the afternoon/evening. We love the 2 hours after sunrise and the 2 hours before sunset for portraits, but a good photographer can take quality pictures any time of the day.
Elisa: I'm sure you've heard of "golden hour." This is the time when the sun sets and it's pretty much every photographers dream. Warm, beautiful light is cast on the subjects giving you stunning imagery. This personally, is my favorite time to shoot. But that being said, every couple is so different in what they prefer and that's okay! A beautiful time to shoot morning photos would be between 7:30-10am. The soft light of a sunrise is just as stunning. Talk with your photographer and get their opinion!
Susie: Much 'to do' is made about late afternoon/evening golden hour or glowy early morning light. And yes, both are gorgeous. But an experienced professional will be able to capture your pictures any time of the day and still produce gorgeous images. That being said, the least ideal time for pictures is typically between 11-2 when the sun is directly overhead.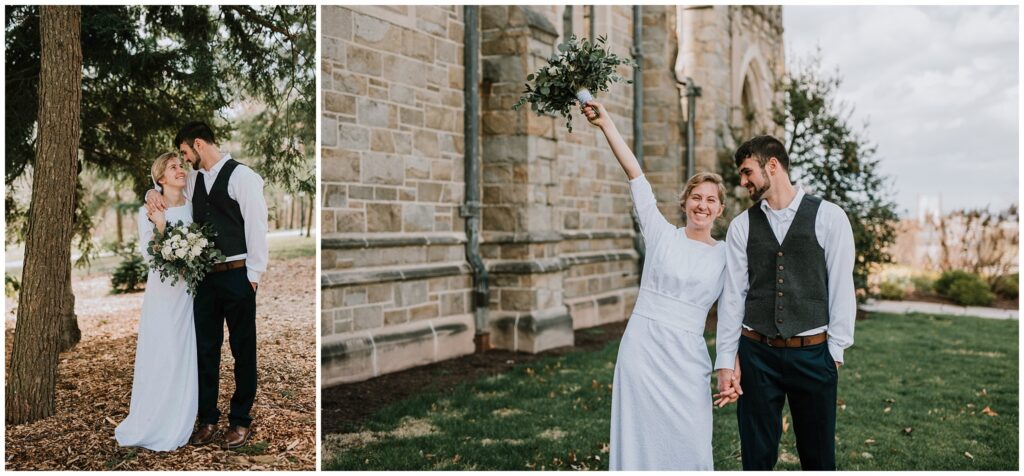 PHOTO CREDIT: Elisa Rose Photography
7. Tips for planning a time schedule that works well for your day?
Sarah: Ask your photographer when you schedule time for family, bridal party and couple pictures. Every photographer takes different amounts of time for this part of the day. But be sure you plan in driving time and consider adding a buffer time if you are from an area where folks tend to run late 😉
Elisa: Everyone has a personal preference on what time they wish for their wedding to start, so first, do what you feel is best for you as a couple! But remember to take into consideration the amount of time it takes get pictures completed before the ceremony. You want your day to be as stress free as possible and if you start your day out by rushing from one place to the next and from picture to picture, it's bound to feel overwhelming! Give time to take a breath and enjoy every moment. This can be helped by choosing locations that aren't far from your ceremony and minimizing locations. (Which I'm going to touch on later on!)
Another thing to consider is when the sun rises! If you are having a wedding at 9:30/10 and the sun doesn't rise till 7:30 – it's probably going to be a bit rushed. There have been times where the couple and I have got to our location, only to wait for the sun to rise to start taking photos! This again, is up to you as a couple! There are ways to take photos after the ceremony to clear up this time issue.
Susie: Always allow more time than you think is necessary 🙂 Start with the ceremony time and work backwards. Ask your photographer for guidance in planning the timeline as they will be able to tell you how much time they need to capture the different elements of your day.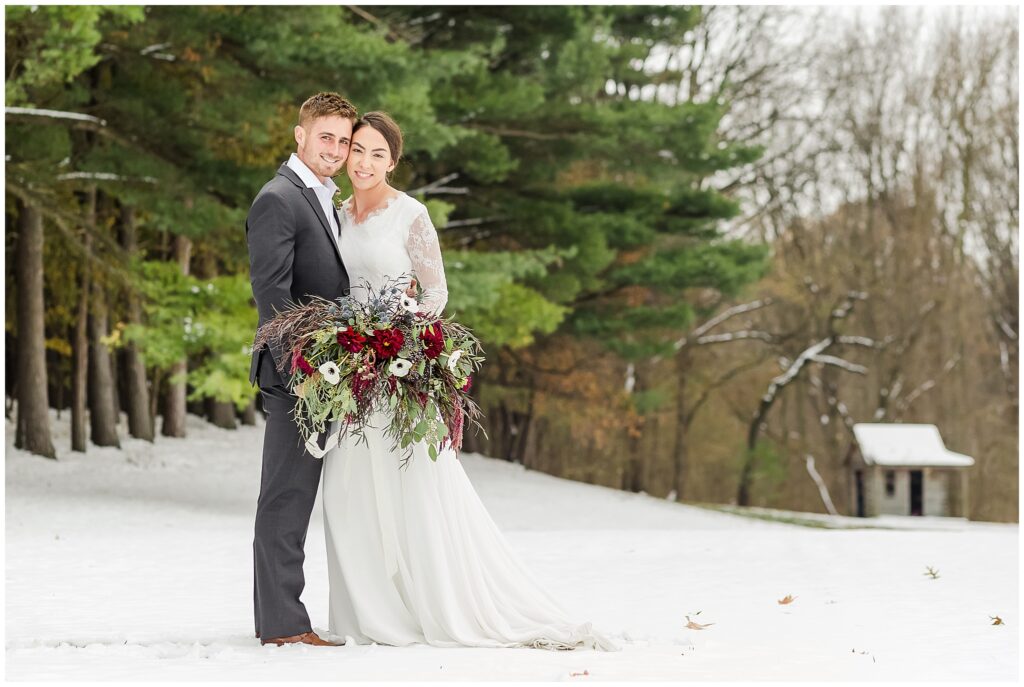 PHOTO CREDIT: Western Iris Photgraphy
8. From a photographer's perspective, what are some wedding day do's and don'ts?
Sarah: DON'T – run down the aisle – unless you don't care if those pictures turn out 😛 DO splurge on flowers and pretty family/bridal party fabric/colors. Those are the pictures that you will look at the most in future decades! DO – If you want a candlelight/low-light reception, consider having dimmed overhead lights. We don't mind breaking out our flash, but with a dimmed overhead light, your pictures will have more of the candlelight look and your guests will be able to see each other and their food better too! DON'T – think about details on your wedding day. Seriously, don't! A bride who is constantly checking on things or telling people what to do on her wedding day is one of the saddest things I have to watch. Get people in charge, give them the information they need and then as hard as it may be, SIGN OFF completely the night before your wedding day. DON'T – take things too seriously. It isn't a wedding day without a "hitch"
Elisa: DO – Minimize the locations you shoot your photos at. Every photographer has their own way of doing things but if you are given the choice, it's best not to have more than 2 locations to shoot at. You don't want to spend more time traveling from point A to point B than actually taking pictures. A great photographer should be able to make almost any location work. Communicate with your photographer, get their input and then trust in the creative abilities of your photographer. DO – As a client, communicate important details of your day that you don't want to be missed. Usually your photographer will want to keep in good communication with you before your big day – so make sure to keep them in the loop! DO – enjoy yourself and give time to allow a breather!
Susie: DO – prioritize photography as it's the only thing that lives on after the wedding day, besides your love for each other! Spend the extra for a nice bridal bouquet as it will be in all of your pictures. Even if you do something smaller for the rest of the bridesmaid's bouquets to save money. DO – Plan adequate time for photos, factoring in travel time to/from locations. DO -Allow space around and especially in front of your bridal table. It is difficult to photograph the couple and bridal party when tables are close together and directly in front of the bridal table. Set your family tables off to the side just a bit. They will still be able to see you well 🙂 DO – When planning exits with sparklers, bubbles, confetti, etc. take your time WALKING slowly instead of running if you do not want blurry images. Same goes for entering and exiting the ceremony. DO – trust your photographer to make a judgment call on location/lighting. You hired them for their knowledge of what will work best.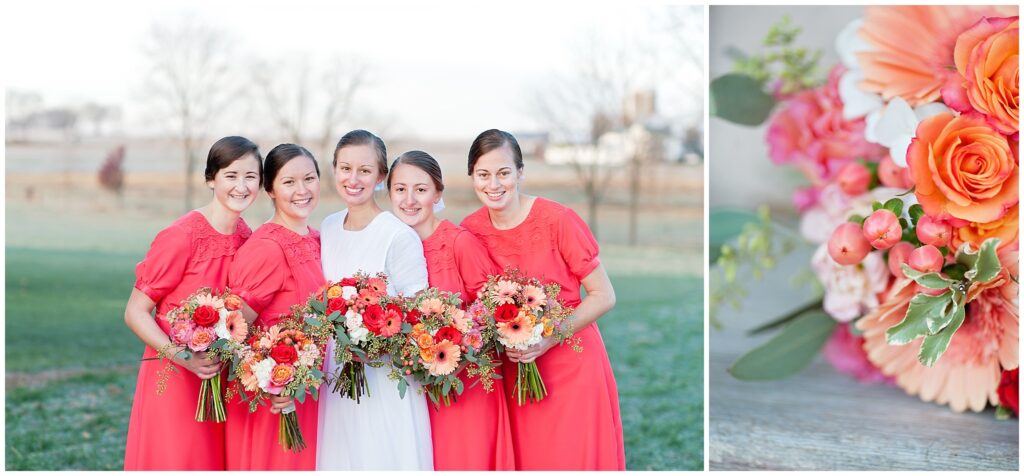 PHOTO CREDIT: Susie Marks Photography
9. Why is hiring a competent photographer a good investment?
Sarah: You spend more time with your photographer on your wedding day than you do with anyone else, including your family and your fiance. It is really important that you like them and that you can trust them to have your back. On top of that, wedding days have a way of bringing out both the worst and the best in all of us – you want someone who can go with the flow and doesn't let anything ruffle their feathers. And as cheesy as this sounds, these really are the pictures that your grandkids are going to be looking at in 50 years; this is part of your legacy and although they don't need to be extravagant, your wedding pictures truly are something that you need to love and love to share with others in the decades to come.
Elisa: It's not just photos, it's your story. Your wedding photographs should not simply be an excuse for a new Instagram picture. Many of your photos will be in an album on your coffee table or showcased as prints on your wall. Wedding photographs are MUCH, MUCH more than "just new photos" of you as a newlywed, they are an essential part of your love story that you will share with not only your family and friends but your future children! Your memories, dear friends, that's worth spending money on and investing in, because this is your story, and your story only happens once.
Unlike other seasons of life, your wedding only happens once. Chances are you've invested in the flowers, or dress of your dreams – alongside other details that will help display this once in a lifetime event. While it's beautiful to spend money into making your day memorable, what happens if the photographer you hired did not capture it well? Think about it. Why spend hundreds of dollars on details, only to not love the pictures of it? By making an investment into a skilled photographer who's style you love, you'll be able to look back on the photos of your day with fondness in your heart, rather than regret.
It shouldn't be a stressful experience, this is your special, happy day! It's often been said that we link photographs of ourselves with how we feel in the moment. When you look back on your pictures you want to feel joyful, not stressed or uncomfortable. When you take the time to invest into a professional photographer, they will take it upon themselves to do everything they can to make you feel comfortable, joyful, and at ease because they have been educated to do so.
So if you've got a low budget for wedding photographs, I highly encourage you to rethink your decision and invest a little more into your love story. I promise you, you'll be happy you did.
Susie: Take it from someone that did NOT prioritize photos and spent too much on food, dress material, printed napkins, etc. and had nothing left for photography. So of course, a non-professional friend that just liked taking pictures would work right? NO! A hundred times NO!!! All that is left from my wedding day 20 years ago now, is a handful of candid snapshots that any guest at the wedding could have taken. Nothing that I want to print for an album or frame for the wall. If I'd have known the regret I'd feel years later, I would have done everything I could have to save money on other things and have professional images I could love and be proud of. A professional photographer will not just give you beautiful images of the most special day of your life, but will also be there to handle any issues that may arise and have the knowledge and years of experience to still do an awesome job despite what the circumstances might be.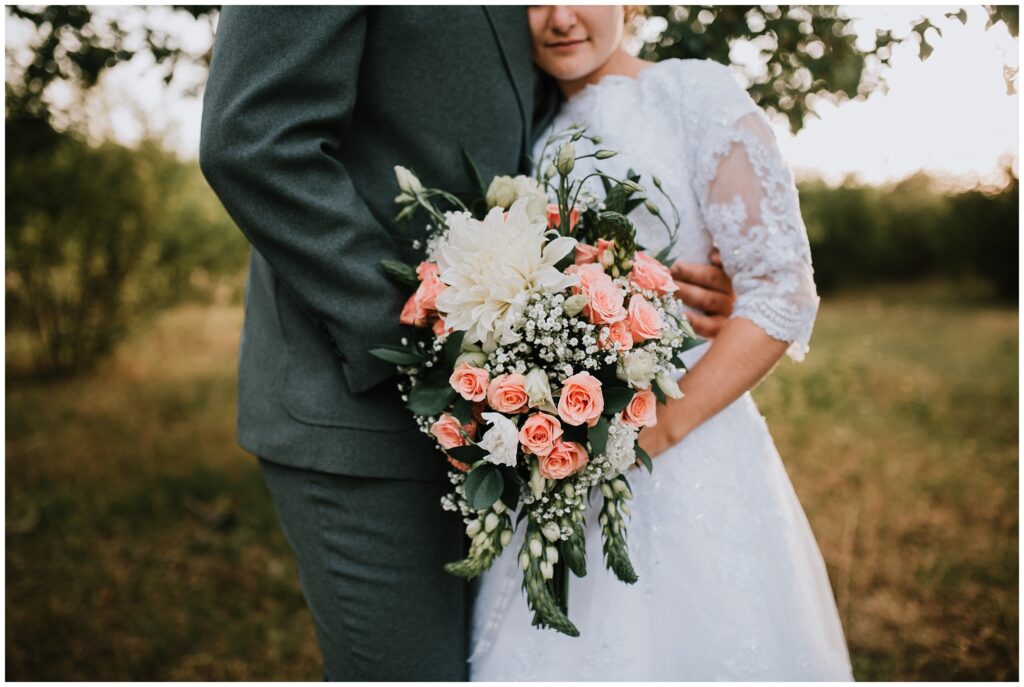 PHOTO CREDIT: Elisa Rose Photography
10. What should I do if my photos didn't turn out like I expected?
Sarah: Ask: Why are they different than I expected? Is it because of something outside of the photographer's control (ie. it was cloudy or rainy and I was hoping for sun-washed portraits…)? Or are they different because they do not meet the standard that I see portrayed on my photographer's website and social media? Recognize that photographers always show the top 5-10% of their work on their website and social media, so if you have at least 10% of your pictures that could fit into their website/feed, they delivered a standard gallery. If you feel like you truely recieved subpar work, a kind, thoughtfuly worded email asking a question about the images in question should be enough for the photographer to either explain or rectify what is concerning you.
Susie: Contact your photographer immediately. Do not rush to leave bad reviews on social media. Give them the benefit of the doubt. However. You will never have this issue if you do your homework prior to booking with said photographer. Check out their website, their Facebook and Instagram page. Read their reviews. If you are seeing inconsistencies in their images, that should be a red flag. Ask to see a full wedding gallery prior to booking. Perhaps they are a natural light only photographer and their outdoor images look beautiful, but they have no understanding of shooting in dark churches or reception venues – so their indoor images look awful. You can usually tell a lot about photography style and knowledge just by researching the photographers business pages.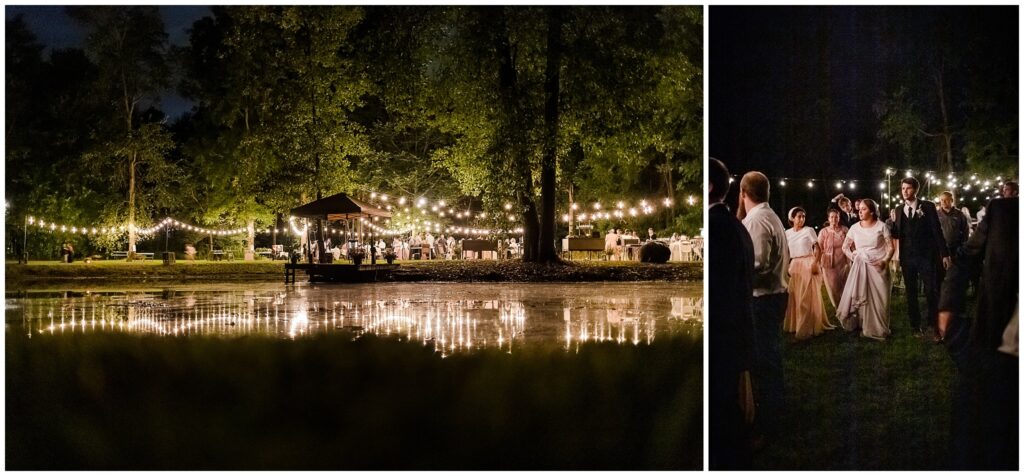 PHOTO CREDIT: Western Iris Photography
A big THANK YOU to Sarah, Elisa and Susie for sharing their thoughts with us! Go show them some love by checking out their work, recommending them to a friend or booking them for your next photography session.