PHOTO CREDIT: Western Iris Photography
We are so excited to bring you this next series! Maybe it's because photography is dear to our hearts and we feel like it's such an important part of your wedding! So we've teamed up with several of our photography vendors to bring you this 2 part series about wedding photography. Susie of Susie Marks Photography, Sarah of Western Iris Photography and Elisa of Elisa Rose Photography have all graciously agreed to answer questions for us. It's been so fun compiling their answers into a blog post and we think you will enjoy hearing the inside scoop from these experienced professionals.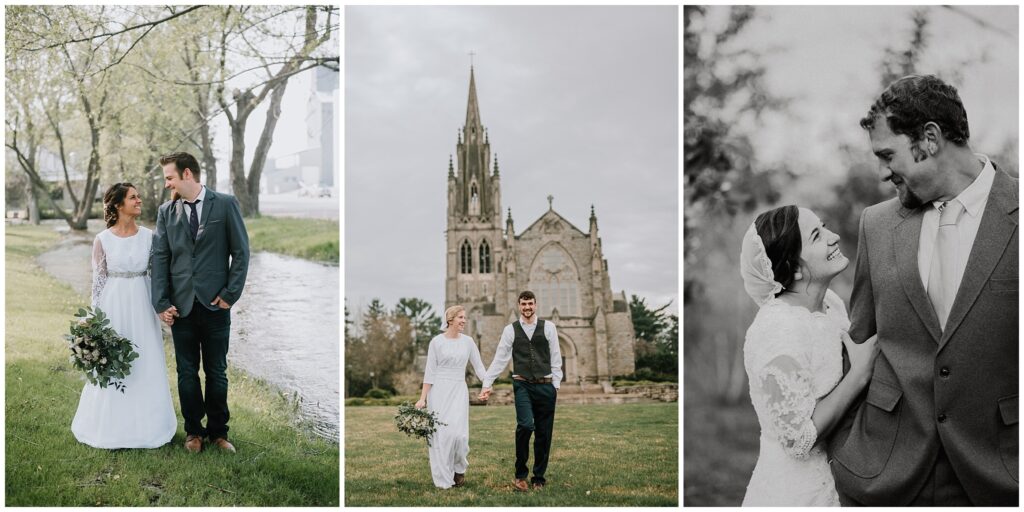 PHOTO CREDIT: Elisa Rose Photography
1. What are some traits to look for in a photographer?
Susie: Integrity, honesty, personality. Make sure the photographer's personality meshes with yours. Your photographer will be the person that you will spend the most time with on your wedding day besides your spouse.
Sarah: They should be easy to communicate with, both responding to messages within 24-48 hours as well as communicating clearly and effectively in a way that you enjoy and relate to.
Elisa: When starting to find a wedding photographer, I encourage you to make sure the photographer's style and approach matches your expectations before you inquire. If you appreciate bright, light images or vise versa, look over their portfolio and make sure your photographer matches that style! You want images that you will love for a lifetime.
Every photographer's approach is different. My goal as a wedding photographer is to be a story teller. I want to capture authentic, genuine moments. This doesn't mean I won't tell you how to stand or where to go – this simply means that I like to give prompts to encourage natural reactions and authenticity. I love the "background" moments that happen throughout a wedding day just as much as the big moments.
There are other photographers who will coach you through poses and "standard shots" of every single part of your day, from the moment they arrive to the time they leave at the end of the night. Whichever approach you prefer, make sure your photographer matches that expectation.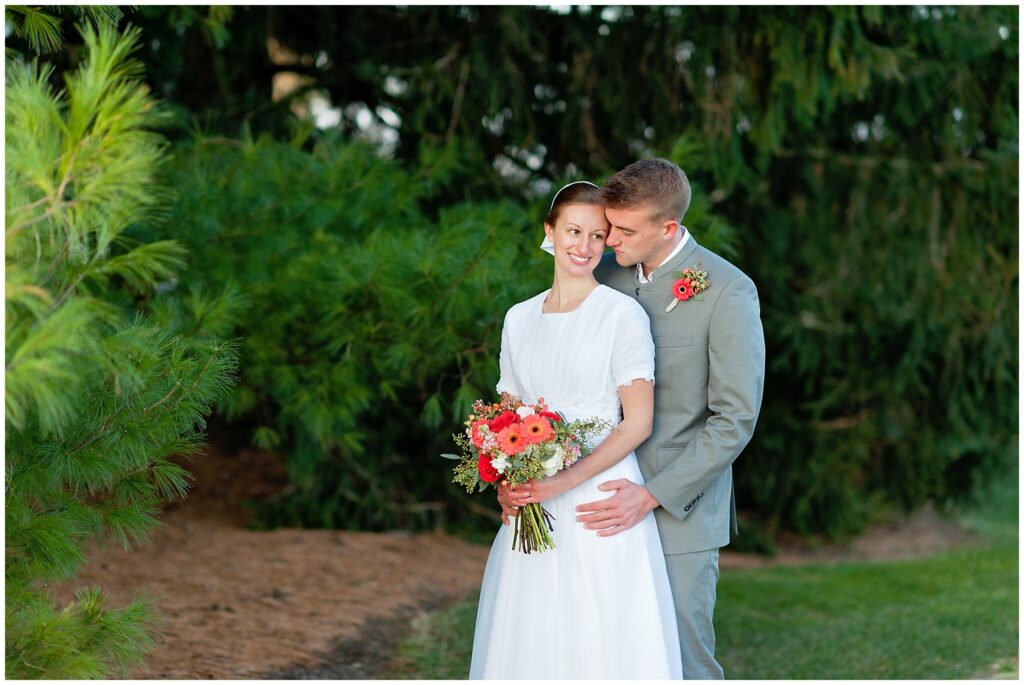 PHOTO CREDIT: Susie Marks Photography
2. What are some questions to ask your potential photographer before committing to hiring them?
Susie: Ask what is specifically included in the wedding package: products, time included, pricing. Turn around time after the wedding til you receive your package.
Sarah: You should always ask about pricing and availability and of course what is included in the offered packages. It isn't necessary, but you may also want to ask to see a full wedding gallery; this will give you an idea of how an entire wedding looks, not just the best 10% shared on a social media page. Before you locked into anything, the photographer should at some point give you all the information you need about 1.) when you will receive your pictures, 2.) when payment is due and 3.) how social media sharing and other legalities are handled. You shouldn't have to ask about these things, but they are pieces of information that you should have before you commit; ideally, it should all be in a contract or info sheet that you see before any money is due and before you are officially on their calendar.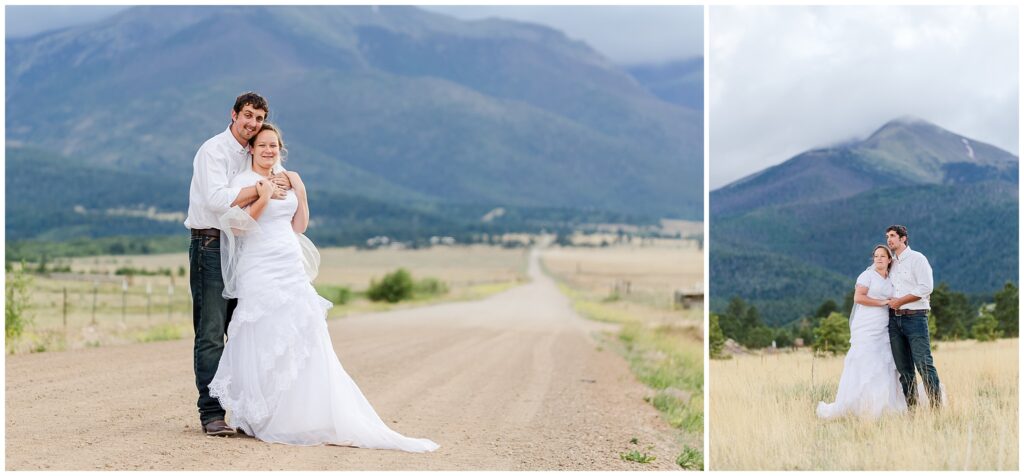 PHOTO CREDIT: Western Iris Photography
3. A good photographer will ______________________________________________.
Susie: Have the experience and knowledge to capture high quality images in all sorts of lighting scenarios (rainy wedding day, dark church, bright sunlight, etc…) and provide images with consistent lighting and consistent editing throughout. Be experienced in dealing with timelines, running late and other random scenarios that may occur throughout the day. Able to work quickly if needed to still capture a full portfolio of beautiful images. Be knowledgeable in posing and making the couple/ bridal party/ family members look and feel their best. Be professional and personable in their approach to executing a wedding day timeline alongside other vendors. Go above and beyond to serve the couple and their family/guests to make their day as special as you can.
Sarah: …think of things before you think to ask about them. You really shouldn't have to ask alot of questions or have to send them a ton of information about how you want things done. They should educate and inform you as you go and let you know if/when/what information they need and how they want it, typically in some sort of questionnaire.
Elisa: A) Keep in good communication with you before your big day. They will work with your schedule and your needs. They will strive to get to know you as a couple and work with you to capture the moments of your day that are important to you. B) Be prepared to face any problem with a creative solution C) Find ways to make your life easier from the beginning of the booking process to the wedding day, including saving you time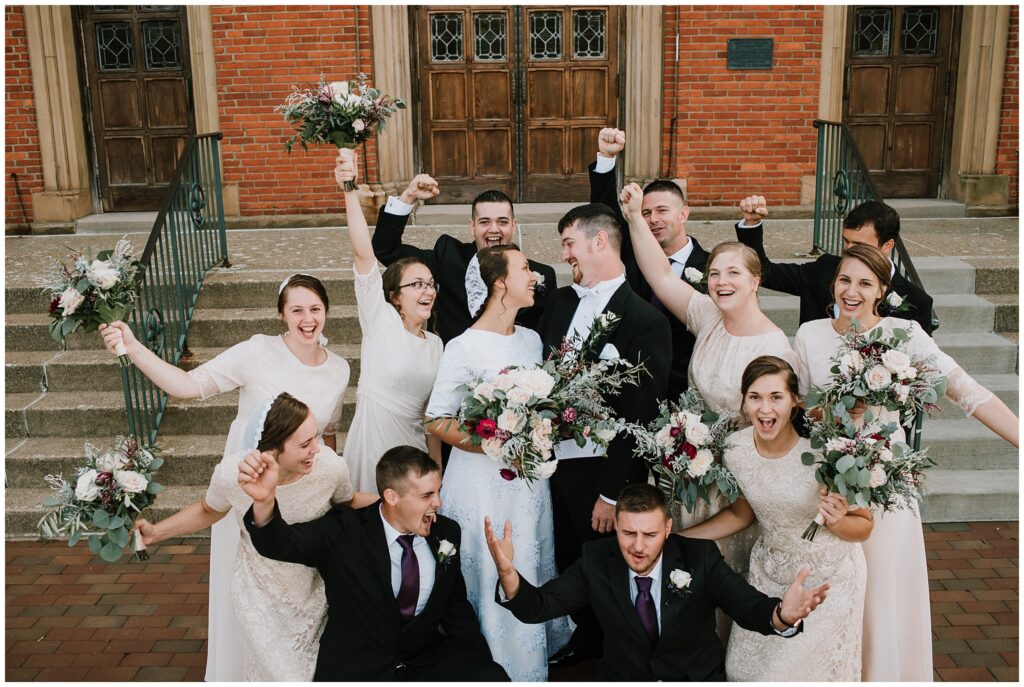 PHOTO CREDIT: Elisa Rose Photography
4. What should a couple look for in a venue?
Susie: Lots of natural light if possible! Plenty of space to allow guests to easily move between tables. If it is a barn venue, be sure it has plenty of (or allows for) string lighting, etc. If beautiful portraits are a priority, good lighting is a photographer's best friend 🙂
Sarah: Something that a couple loves, is big enough for their guest list, has adequate kitchen facilities and OF COURSE, we love lots of natural light and asthetically pleasing walls (ie. neutral colored)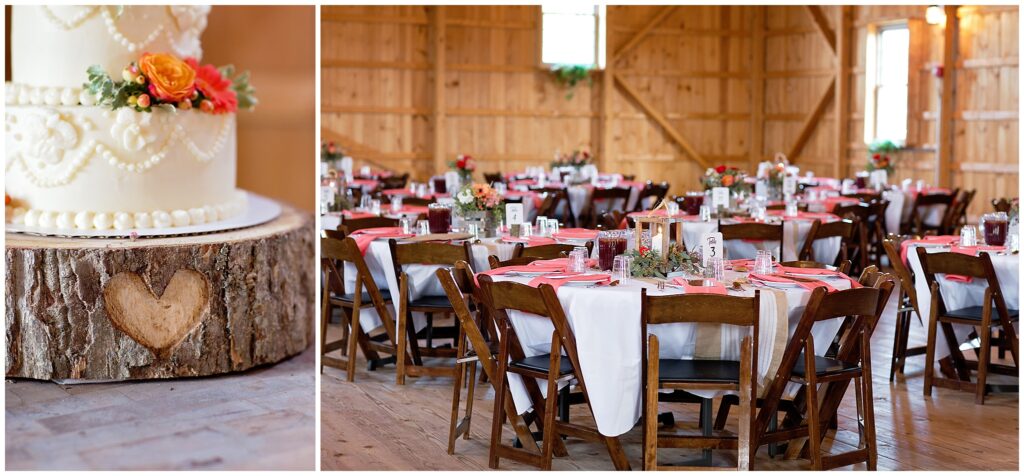 PHOTO CREDIT: Susie Marks Photography
5. What are my options if I can't afford the photographer that I really want?
Susie: Your wedding photos are the only thing that remains after the wedding day is over. All food is eaten and decor packed away. Prioritize photography and your bridal bouquet and serve a less expensive meal, perhaps more DIY decor, borrow items from friends. Ask if custom packages are available. Saturdays are prime wedding days. Perhaps the photographer would offer to "discount" if you would choose a day during the week to get married instead. Keeping the Saturday free for a wedding to be booked at full price.
Sarah: Ask them for recommendations. We are all absolutely immersed in the photography world and we know alot of photographers that have styles similar to us.
Stay tuned. Part 2 coming soon…