Kickin' Kater
Service. Care. Tradition.
We are a family owned business. We have an amazing cook who also does our coordinating. We specialize in homemade or home cooked meals along with smoked meats. Our main course meals would be the smoked brisket, smoked boneless chicken thighs, pulled pork and marinated chicken breast, the gourmet mashed potatoes and our two specialty salads, the Italian salad and the strawberry spinach feta cheese salad are definitely at the top, We do consider traveling within reason (2 hrs max) but don't really specialize in that.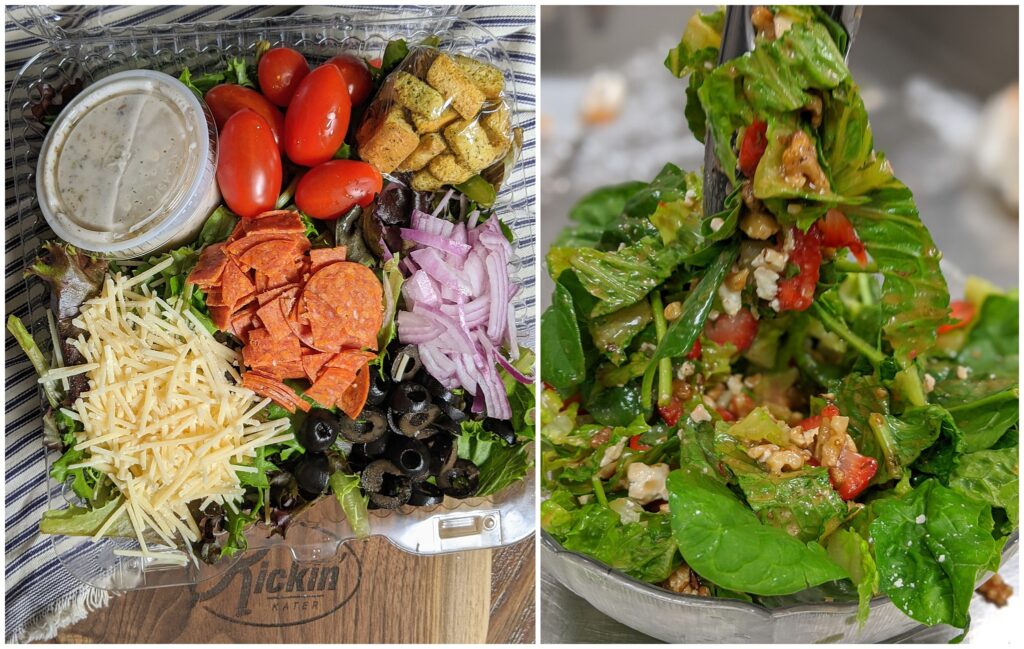 Do you have any "out of the box" wedding meal ideas?
Probably our Chipotle buffet.. It is very budget-friendly and also looks nice in the buffet, It is also easy to prep, and can be made ahead and is nice for transport if the wedding is a couple hours away.
What are some of your favorite wedding dishes to prepare and why are they your favorites?
That would be our smoked beef brisket, and gourmet potatoes. The brisket is very soft and flavorful, and if you want extra labor it can be carved on site. The gourmet potatoes can be prepped ahead of time, look very nice and they taste amazing, They also require no gravy.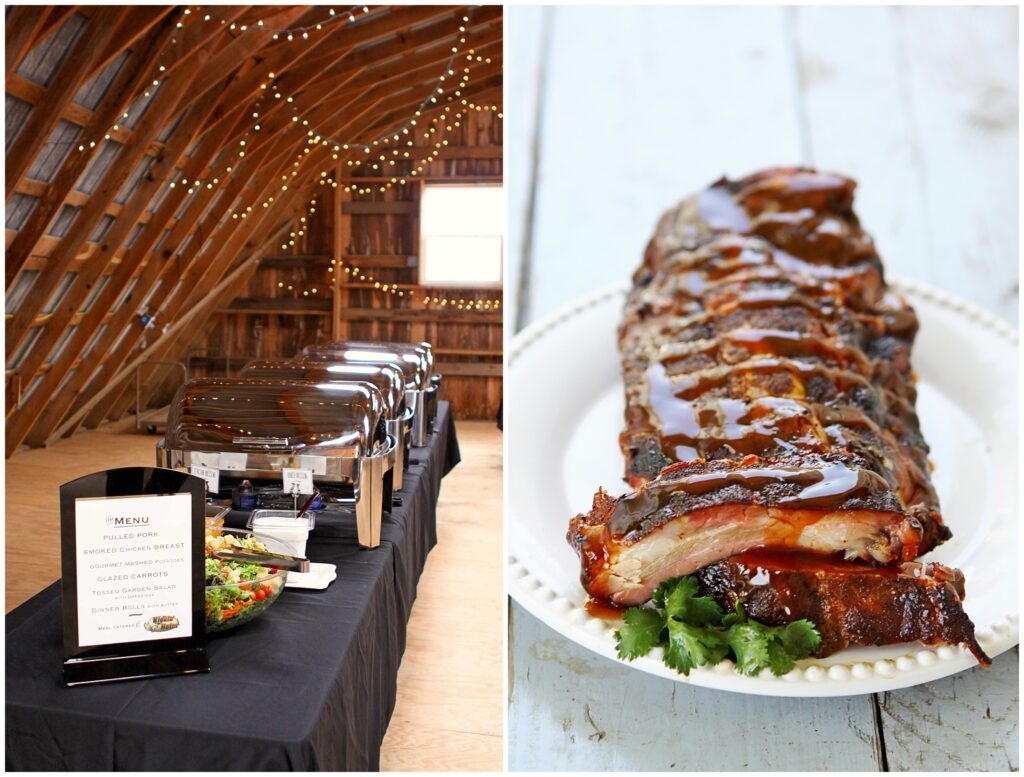 What are some things to consider when planning a wedding meal?
Your budget is an important consideration when planning a wedding. Also consider outside versus inside. Outside weddings are beautiful but much more work. For example, there is no kitchen and no running water and it takes more labor to serve. With the weather being a variable, it's definitely more expensive to have an outside wedding versus inside.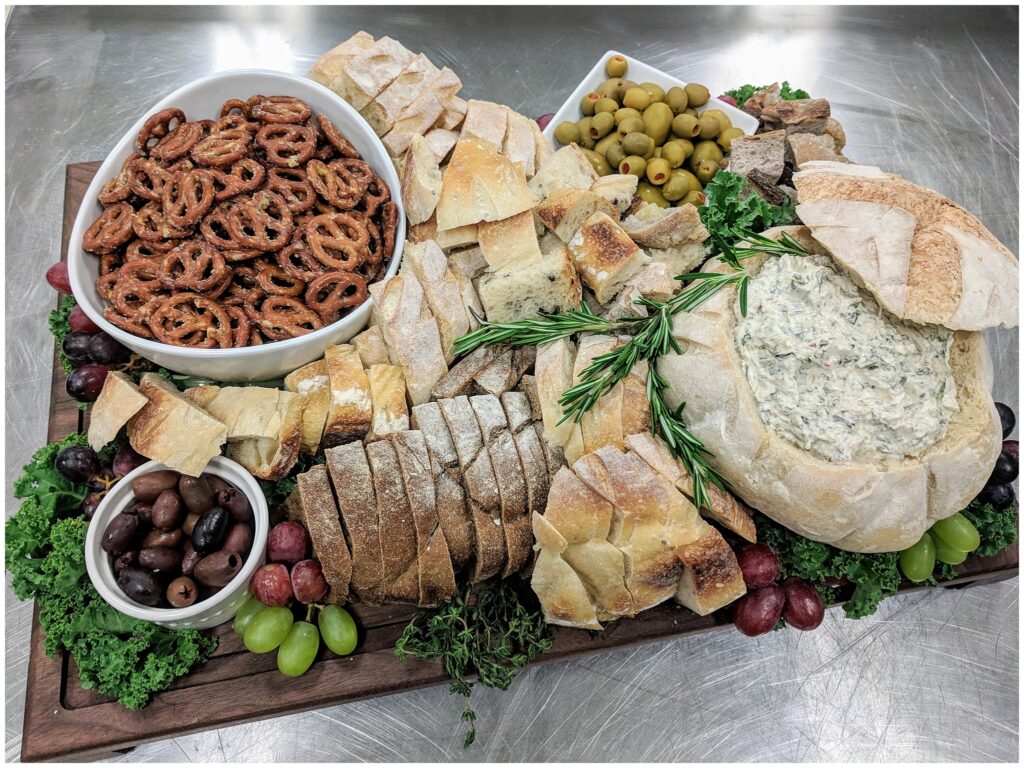 Can you give us some good ideas for appetizers?
Spinach bowls with artisan breads. Meat and cheese platters. Veggie and dip platters. Charcuterie spreads and fruit spreads are beautiful, but they take an extreme amount of work to set up, and they also are very hard for the servers to keep filled up and looking nice. We also found that it takes people longer to file through a charcuterie spread than just meat and cheese platters that you can swap out or simple hors d'oeuvres. Also it's very important that you can access both sides of an appetizer table.. Put identical things on both sides.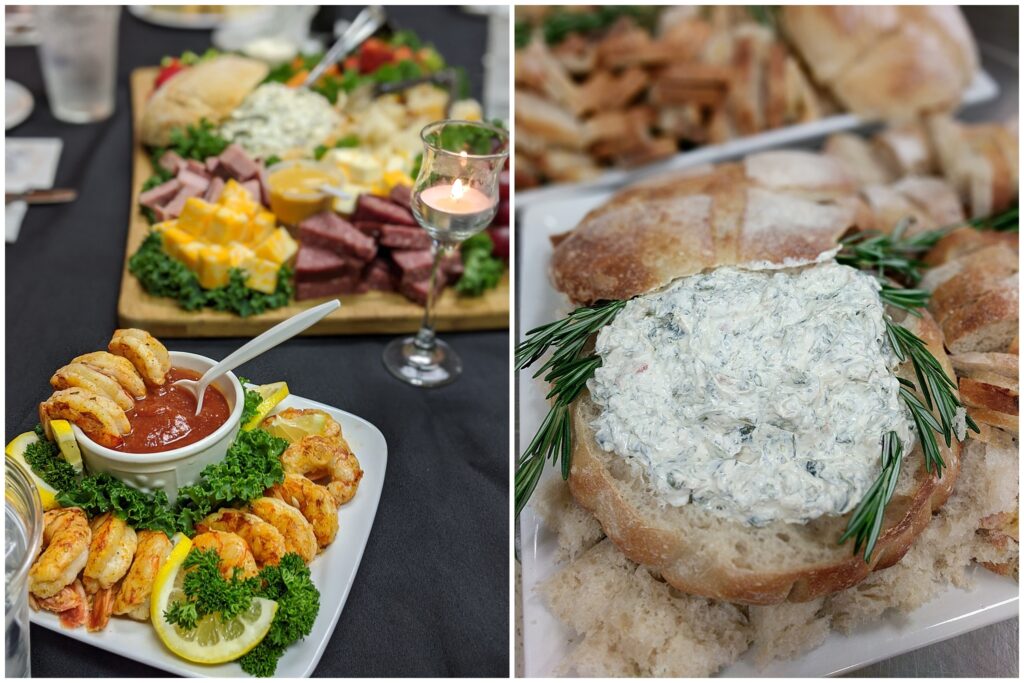 What are some of the biggest mistakes you see people making when planning a wedding meal?
When you go with too many items to choose from, the guests seemed to slow down when going through the line and it's also harder on the budget.
Can you give us some good ideas for a rehearsal dinner?
Simplify. Make it good but keep it to one or two meats, one starch, veggie or salad etc…
Do you have any other helpful ideas/tips and tricks for planning a wedding meal?
First of all, make sure you have a reception coordinator that the caterers can ask and go to for questions. This should be someone besides the bride's parents or the bride. Also make sure that the reception coordinator is familiar with the facility and the flow of the events. The ceremony is more about the bride and groom, the reception is about your guests and the bride and groom. Please take into consideration the needs of your guests. People won't remember everything about your wedding, but they will remember If the food was good (and if we ran out of food) and they will remember if they had to wait an hour or two to get their food. Make sure you have enough food lines for the amount of people that you're serving. We always suggest 4 food lines for 185 people or more.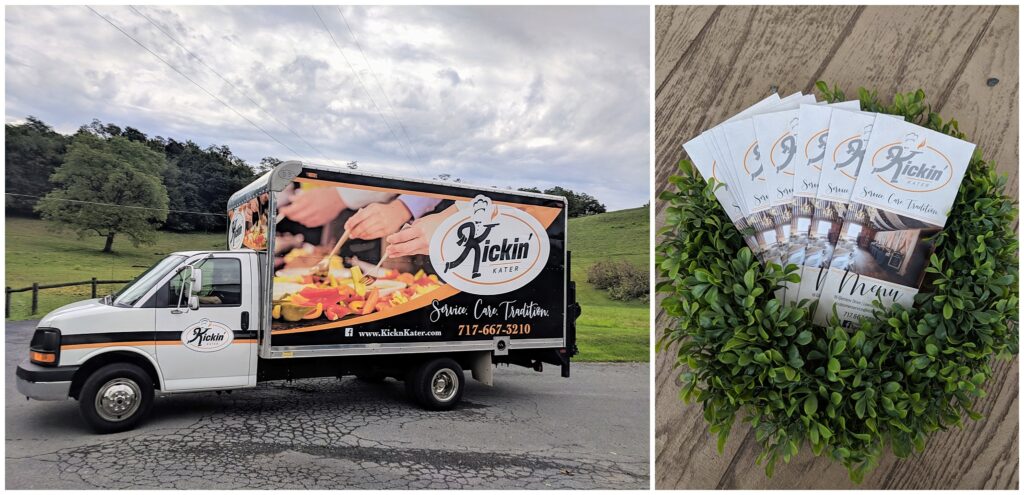 If you want to contact Kickin' Kater for an upcoming wedding or event, you can find more information on
Facebook
, call them at 717-667-3210 or click on the link below to see a menu of their favorite dishes (Warning: this brochure might make you hungry 😉 ).