PHOTO CREDIT: Jessica Rose Photography
Have you ever come away from a wedding and said "Now that wedding was special."? If so, what was it that made this particular wedding stand out in your mind?
I know that when you are in the midst of planning your wedding there are times when you are tired of thinking about all the details and you might be thinking "Who cares about all this stuff? I just want to get married!" Believe me, I understand. I've been there. However, with just a little extra thought perhaps your wedding can be one where the guests leave with a feeling of having been part of something extra special and knowing that you value them and their input in your lives. I would encourage you to think through not just what you want for your wedding, but what it would be like to be a guest at your wedding and how you can communicate your love and appreciation for your guests.
Here are 6 ideas to get you started…
1. Try to keep the waiting to a minimum.
I don't really think anyone likes waiting around unnecessarily for great lengths of time. When there are long periods of waiting, a day can easily turn into a bit of a drudgery. Of course when trying to accommodate a crowd of people there will always be some waiting. However, with careful planning you can avoid a lot of it. Think through your entire day carefully. Where will the lines be? Where will things get backed up? What can you do to avoid the bottlenecking of your people traffic? Try to consolidate your lines as much as possible. For example, instead of having a receiving line at the back of the church and then another line to get your appetizer, can you combine the two lines and greet your guests while they are waiting in line for the appetizer?
Consider having a person responsible to watch over the lines on the day of the wedding. Go over the timeline of your day ahead of time with this person and talk through how you want them to handle any problems that arise. Make sure the person that you choose for this job has the ability to problem solve and the leadership skills to change what needs changed to fix the problem. This way if any issues arise, such as a very slow appetizer line, this person can look at the problem and do what he can to fix it.
PHOTO CREDIT: Western Iris Photography
Sometimes waiting can't be avoided, if that is the case try to find ways to make the waiting more pleasant. 1.). Make sure you are not having people wait in the freezing cold or blistering heat. 2.) Provide something to do during the wait. If it is a line that they are waiting in, the best you can do might be to make sure things are moving at a reasonable rate. But if they are waiting for the ceremony or reception to begin, perhaps you can provide some interesting diversions to take their minds off the wait. An interesting bulletin with fun facts about the bride and groom along with some beautiful music and comfortable seating can make waiting for the ceremony relaxing and enjoyable. While waiting for the reception to begin, your guests can be enjoying an appetizer and possibly even a couple of table games, a photo booth or a display of photos of the bride and groom. 3.) If you know that there will be a significant wait between the ceremony and reception, you might want to announce a time that the reception will begin. I was at a wedding several years ago where the bride and groom wanted to take their photos between the ceremony and reception so they announced that the reception would be at a certain time. My husband and I loved this because it gave us a chance to leave for a bit and go to town for a drink at Dunkin Donuts rather than sitting around waiting 🙂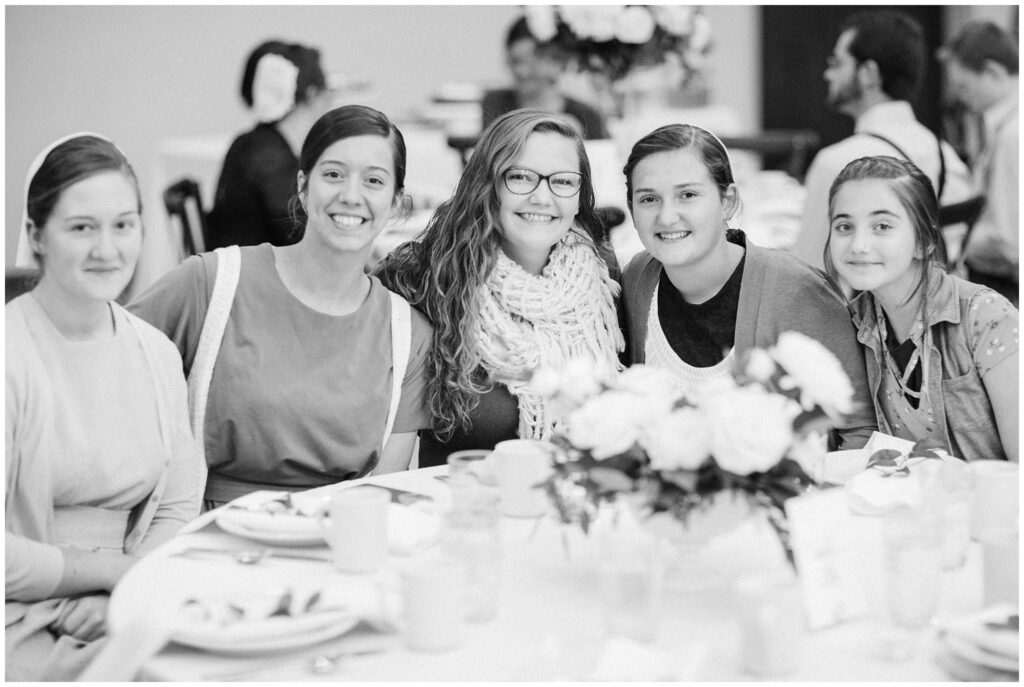 PHOTO CREDIT: Tiffany Reiff Photography
2. Set up fun activity stations for the children.
Children are an important part of a wedding day and if they are bored and cranky, it won't take long until the parents are probably cranky also. Setting up activity tables for the children or giving them activity packets to do at their table will send a message that says you care about the little people that are at your wedding. Who knows? You might even have some big people joining in the fun.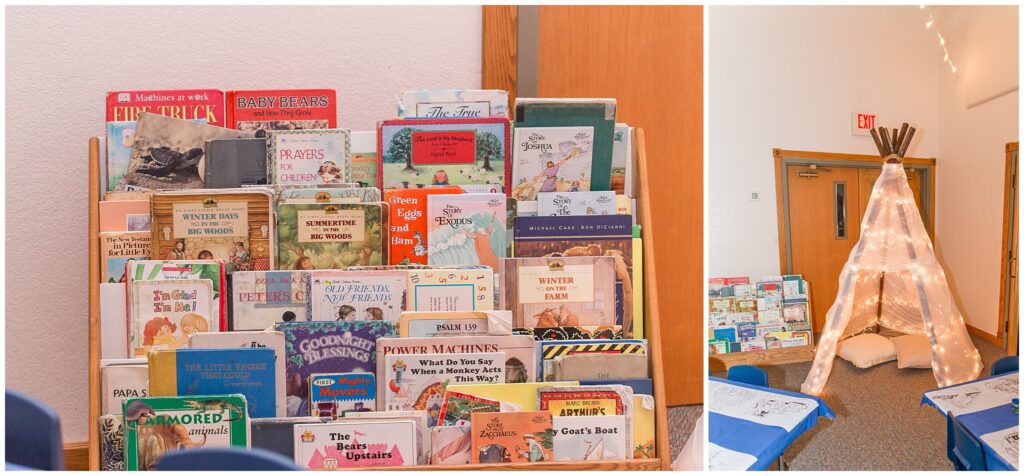 PHOTO CREDIT: Emily Mast Photography
3. Make sure your guests know just how grateful you are for their involvement in your lives and how glad you are that they came to your wedding.
Try to make sure there are several different forms of thank-yous that are expressed throughout the day. You can thank your guests verbally for coming and for their involvement in your lives, but you can also thank them through little written messages such as a note in your bulletin, a sign that is part of your décor, or a note attached to a favor.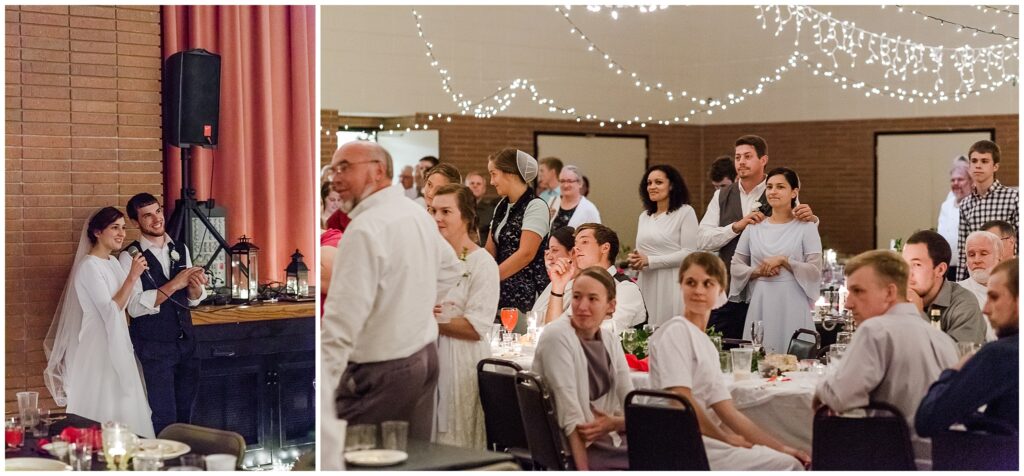 PHOTO CREDIT: Western Iris Photography
4. Consider planning a menu that is versatile enough to accommodate the special dietary needs of your guests.
We know that there are a lot of special diets and food intolerances out there and we don't expect you to cater to all of them. However, it is a thoughtful gesture to provide several options, especially if someone who is close to you has special dietary restrictions. Even something as simple as offering a gluten free and/or sugar free option for dessert can go a long way in telling your guests that you care about them and their needs.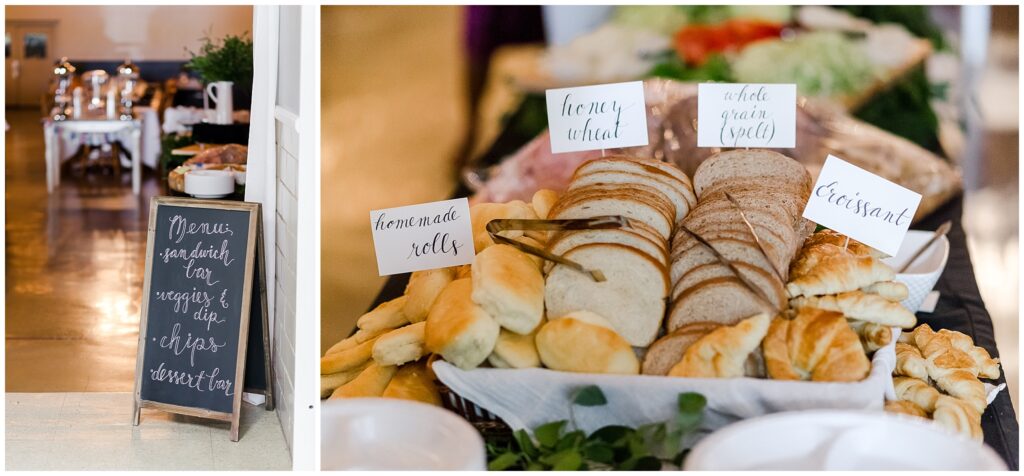 PHOTO CREDIT: Western Iris Photography
5. Think outside the box to plan fun personal touches to your wedding.
Roasting marshmallows over a campfire, lighting sparklers or sending off sky lanterns can be a fun, relaxing ending to your day. Renting a cotton candy machine or popcorn maker would bring a lot of delight to the little people in attendance and probably the big people also.
Include personal touches such as a display of photos, a slide show of the two of you, or your love story written out in your bulletin. Tell your guests why you chose certain things for your wedding. Example: If the bride loves coffee and the groom loves Coke, you could have "His Favorite" and "Her Favorite" drink stations.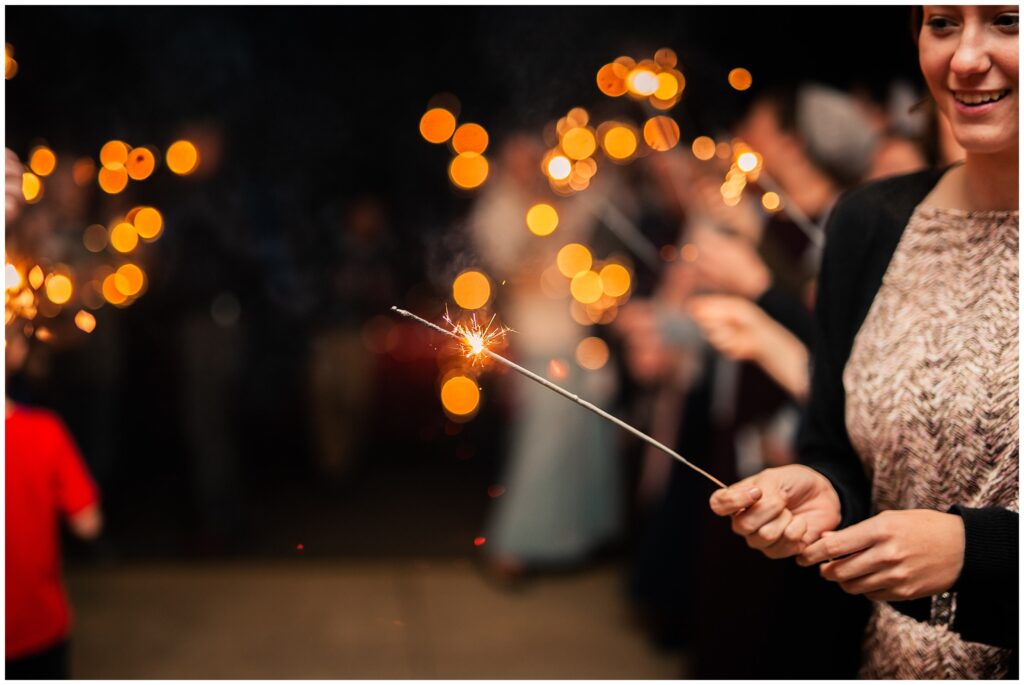 PHOTO CREDIT: Small Moments Photography
6. Enjoy your day fully!
This might be last, but it is certainly not least. We as the guests love to see your happiness and love just spilling over! We don't like to see brides or grooms who are stressed. Do your work ahead of time and then on your wedding day turn over the responsibility of running the day into other people's capable hands. If something glitches (and it very likely will) just roll with it. Your day doesn't have to be perfect to be beautiful, fun and meaningful!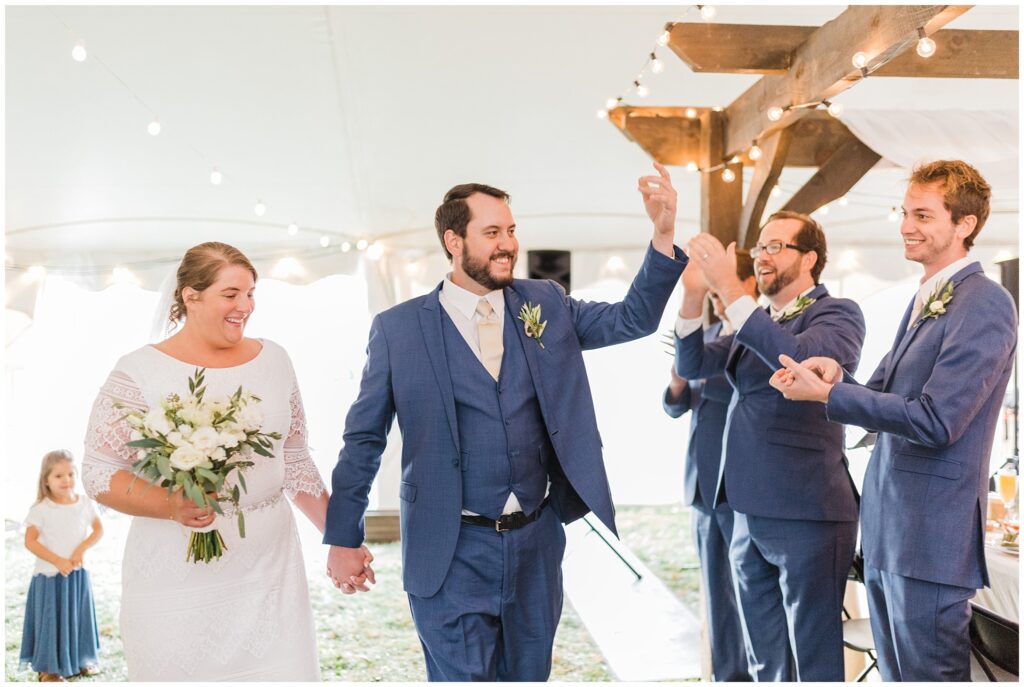 PHOTO CREDIT: Tiffany Reiff Photography
Please keep in mind that the ideas we gave above are meant to be suggestions to spur your imagination and not requirements for a great day. We here at WBP want to come along side you to help you plan your big day and to encourage you to think outside the box when it comes to planning a meaningful day. We want you to plan a wedding that is meaningful to you and that communicates to your guests that they are valuable to you. We don't want you to feel like you need to "Keep up with the Jones" or one up the wedding that was the month before yours. So feel free to use our ideas or feel free to throw them out and come up with your own. Most of all, remember that simple, practical and God-honoring are some of the best qualities of a beautiful wedding day!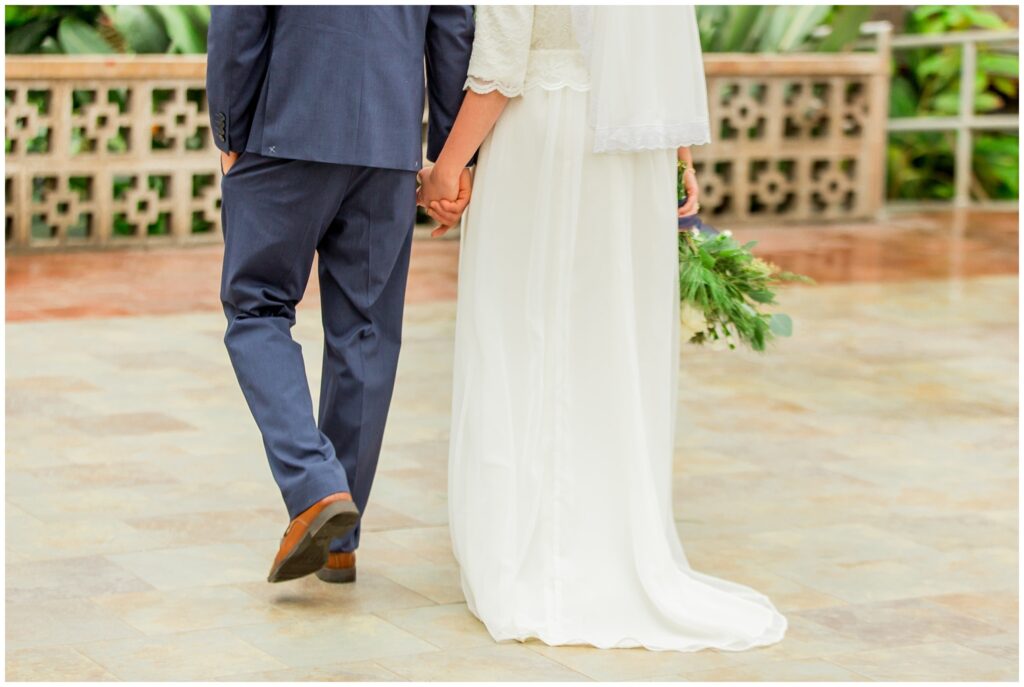 PHOTO CREDIT: Emily Mast Photography