This post is sponsored by Basic Invite. Because we strive to bring you quality content, the opinions given here are all our own.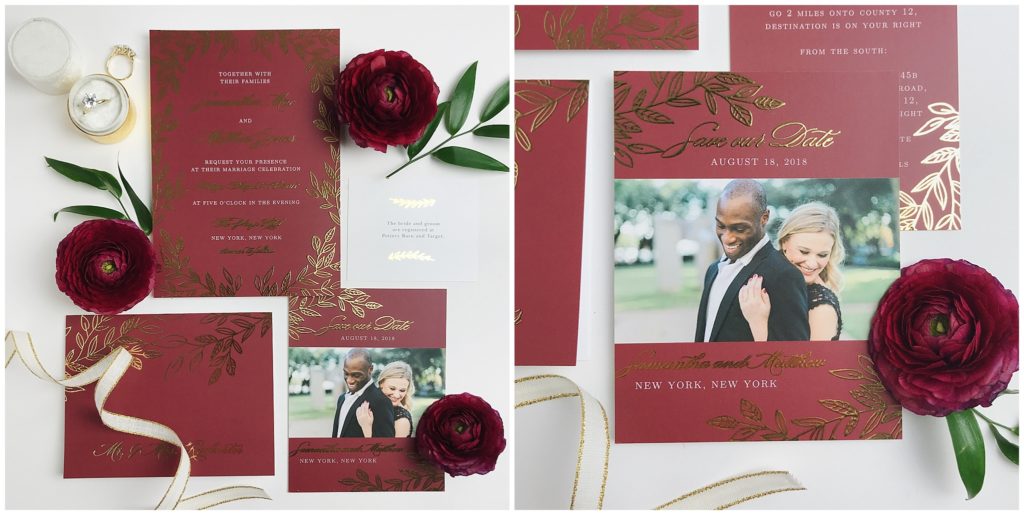 Basic Invite is an intuitive, easy to use website with a wide variety of beautiful and affordable options for your wedding stationary needs! An added bonus is that it's fun to play around with the designs and see what happens when you change the color or font. We are excited about partnering with Basic Invite to bring you this blog post. When Basic Invite reached out to us about writing a blog post featuring their business, it was an easy decision. They are the kind of company that we want to promote here on our site. We love what we see on their website and are eager to share it with you!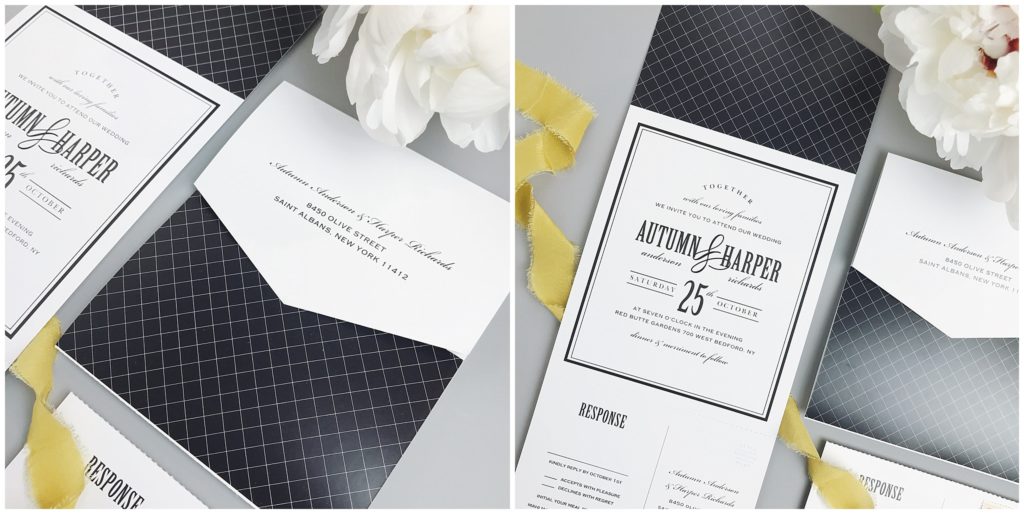 Easy Customization options – One of my favorite features of this company is the ease of customizing your wedding invites to meet your design goals. They are one of the few websites that allows customers almost unlimited color options with instant previews online. You can change the color of each element on a card, with over 180 different color options. This allows you to design the card to make it uniquely your own. As soon as you click on the options, the changes appear. This takes away the guesswork and helps you feel confident in your choices. Honestly, I find this to be so fun! It's like all the fun of designing your own work without having to start from scratch.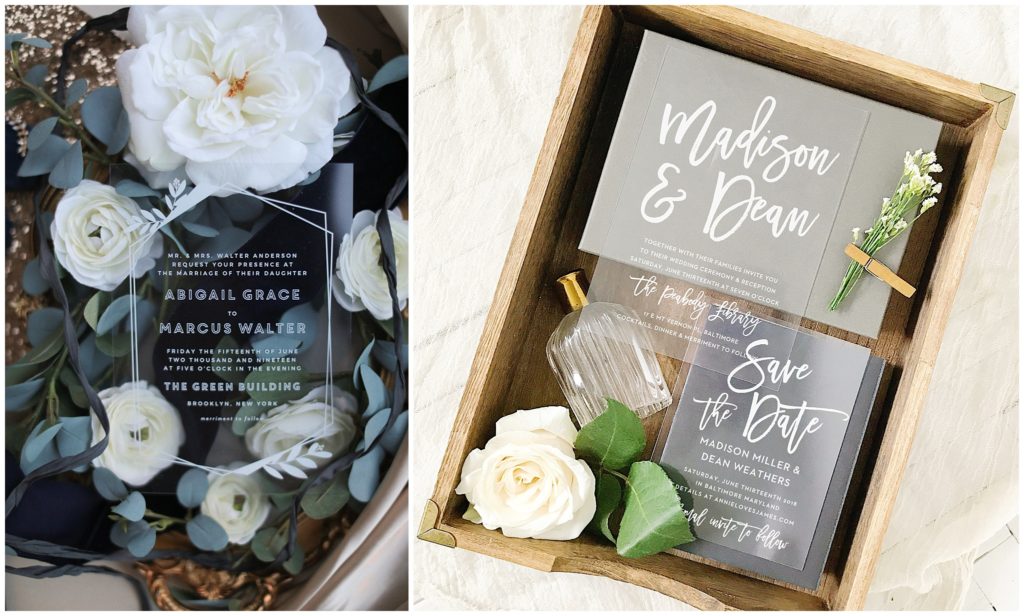 2. Free Samples – If you are like me, you won't feel completely sure of your choice until you hold the actual product in your hand. Basic Invite will send you a free sample to put your mind at ease before placing your final order.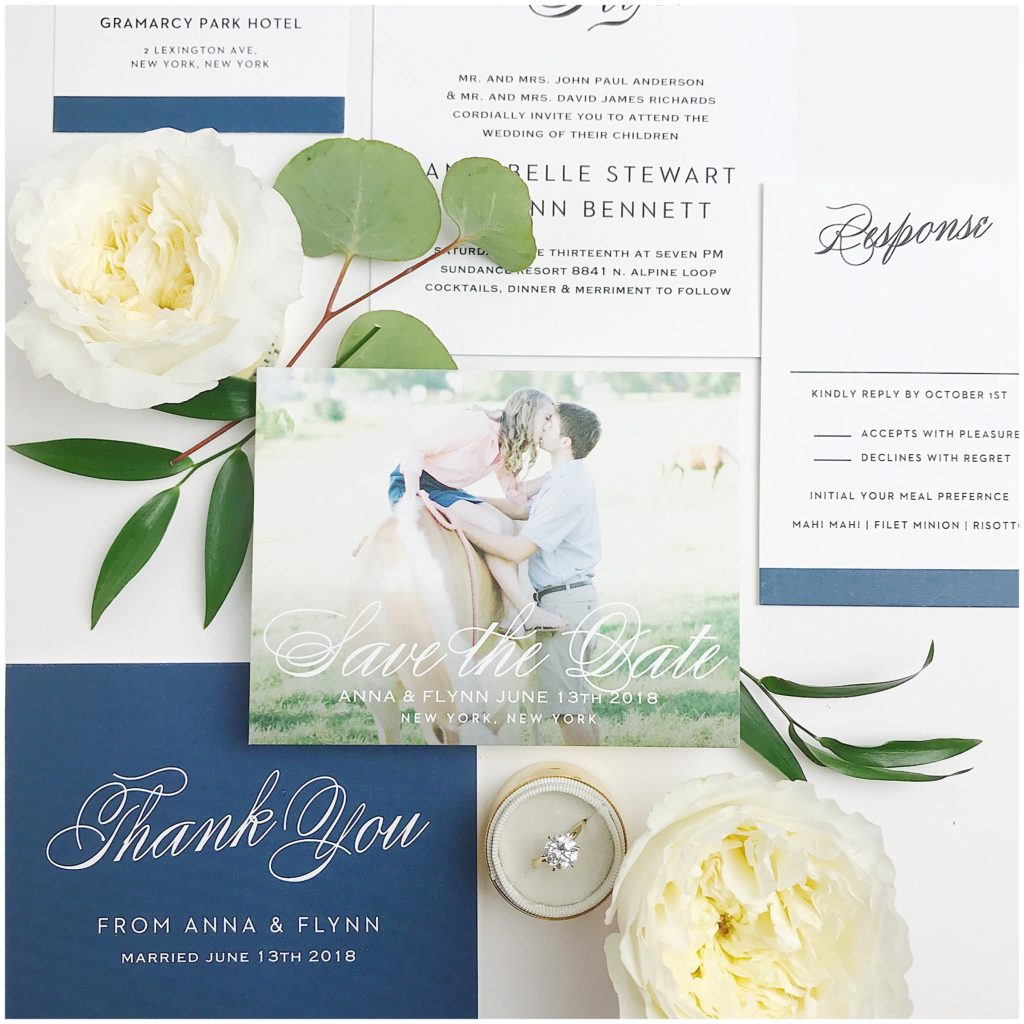 3. Wedding sets – Each of the wedding invitations is part of a set. This means that after choosing your invitation you can scroll down a little farther and you will see all related items that are part of your set. This makes it easy to add response cards, save the dates, wedding programs, thank you cards and other matching stationary if you would like. These are also customizable to your liking.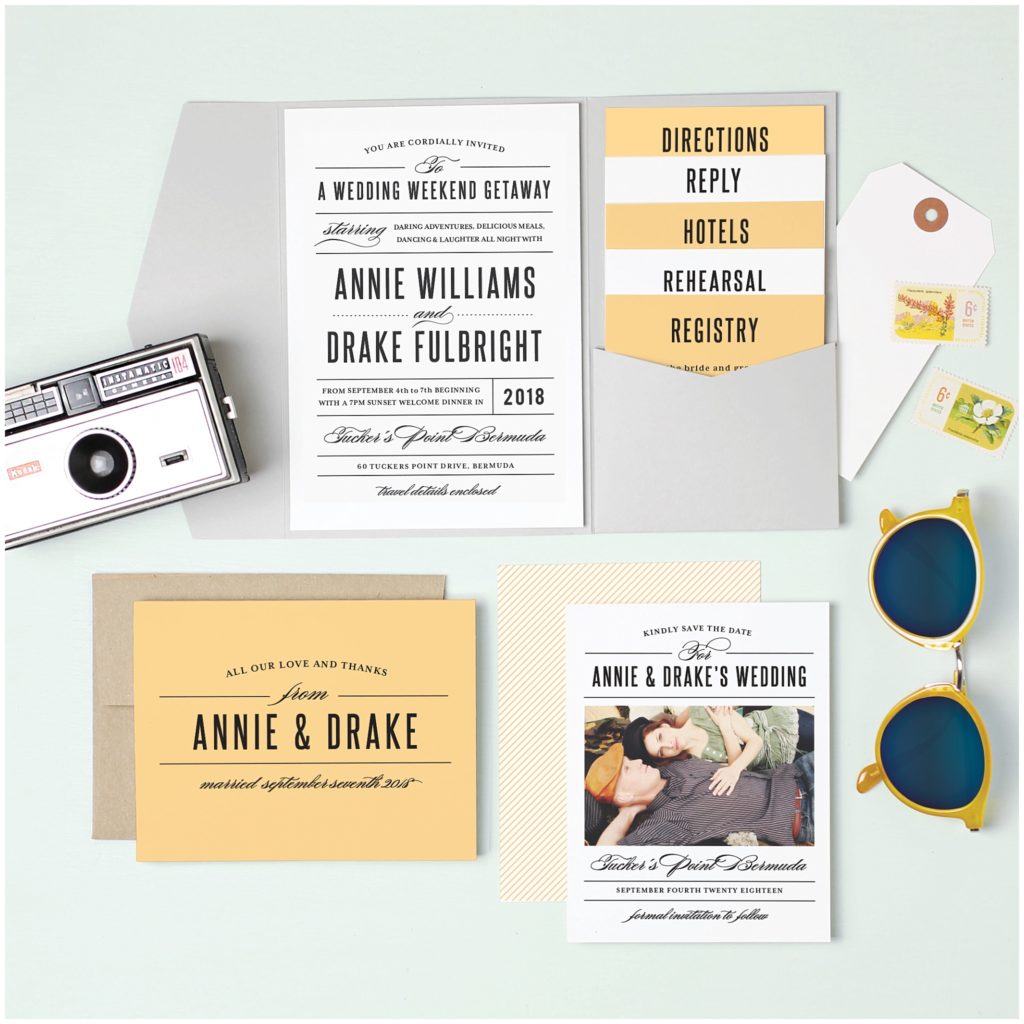 4. Free address collection service – Another extraordinary feature is the free address collection service. This allows you to gather the addresses you need using three simple steps: 1) share a link via email or social media, 2) collect addresses and 3) Basic Invite will print the addresses on your envelopes for free!
5. All-in-One Invitations – The Seal & Send wedding invitations are Basics Invite's newest collection. They are all-in-one invitations with a tear off RSVP postcard included. They offer over 30 designs and, of course, these are also customizable. Because your guest's address is already printed on the front of the invitation, no envelope is necessary. All you need to do is follow the steps above to gather your guest's addresses and upload them onto your design. After receiving your order, just add postage, fold them and secure them with a sticker. So easy!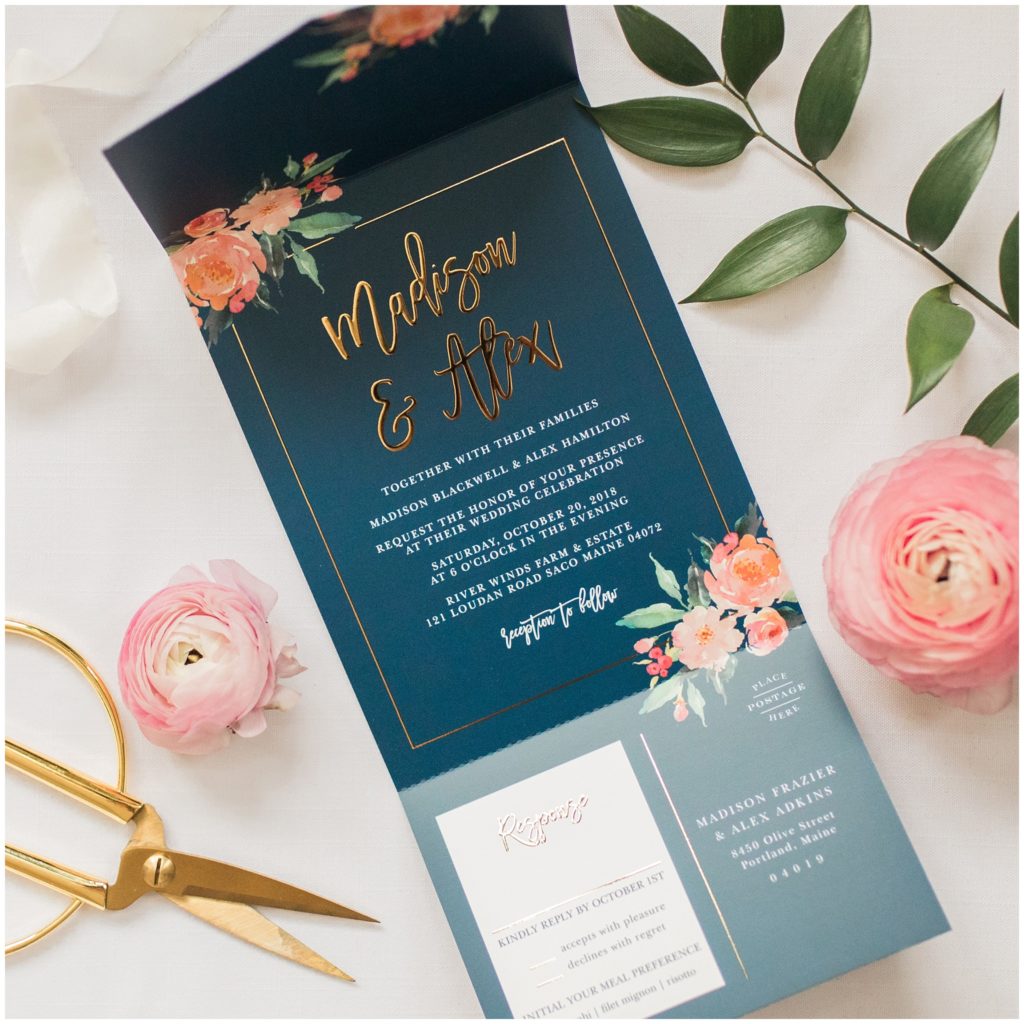 6. Free wedding websites – These free websites are a fun and helpful aid in your wedding prep. They are completely customizable, mobile friendly and super easy to use. You can upload your wedding details and add a map to help your guests find the venue. You can also add personal touches to your website, such as your engagement images and the story of how the two of you met and fell in love.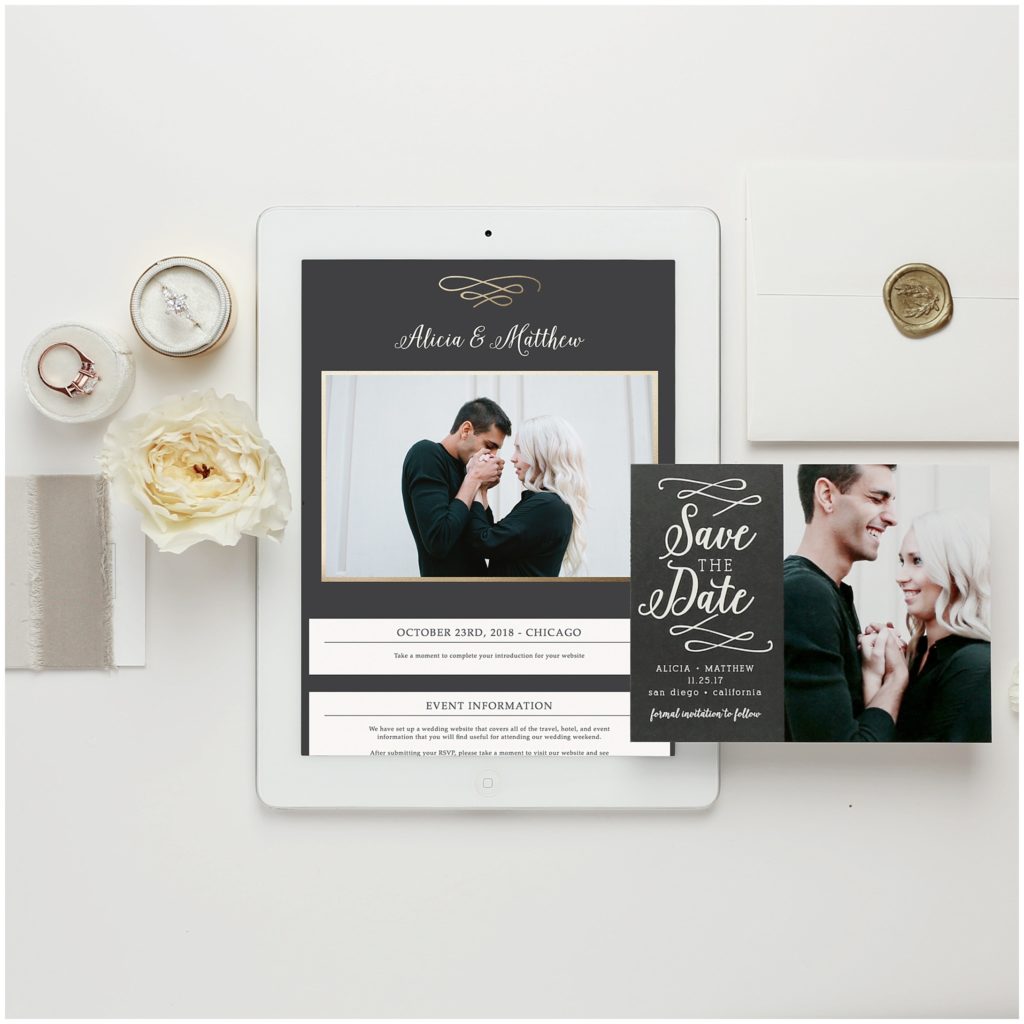 During the month of February, Basic Invite is offering 15% off everything with the use of a coupon code that you will find on their website. Go check out their site here and consider choosing one of their beautiful designs for your wedding!